ArtTactic is out with an analysis of the recent auctions in New York, and the situation remains troubling in many ways — which is to say that the numbers continue to suggest that an increasing number of buyers are in the market for art as an investment, not collectors. Long-term, the presence of speculators is not good for those who simply love art or for museums.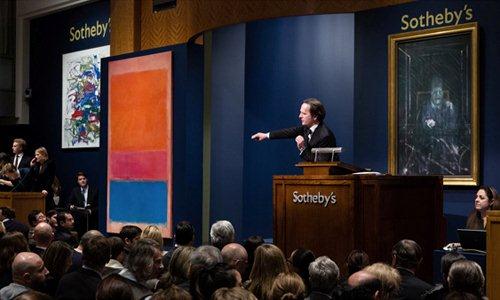 According to the new report,
The Evening sales across Sotheby's, Christie's and Phillips de Pury raised $764,600,000 (excluding buyer's premium) against a pre-sale estimates of $642,450,000 to $911,800,000. This was 15% higher than the last art market peak in May 2008….with only 12% of the lots going unsold.
ArtTactic sees a "widening" of the market — more players at the high end, because:
A total of 35 works (excluding premium) sold above $5 million last week, compared to 24 in November 2011. If we look at even higher price levels, a total of 14 works sold above $20 million, compared to 3 works in November last year. As a result the average auction price came in at $4,964,935 across the three auction houses, which is a 9% increase from May 2012, but 64% higher than November 2011.
Meanwhile, because great Impressionist and Modern art works are hard to find, the focus has moved increasingly to contemporary art, made after World War II — "which raised more than twice the total of the Impressionist and Modern sales."
Museums will have to depend even more on cultivating collectors if they want art of the era. Perhaps they usually do, you might argue, but contemporary art collectors nowadays seem to be far more demanding of museums than collectors of other kinds of art.
Photo Credit: Courtesy of Sotheby's