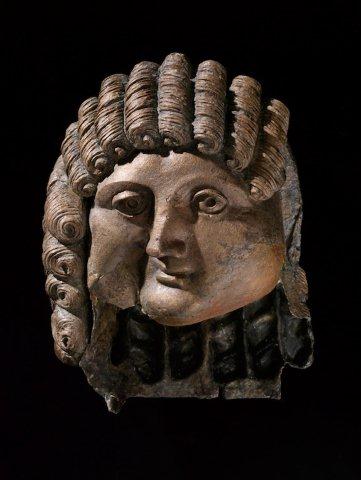 As museums have had to compete for the time of visitors with so many other entertainment and edification opportunities, they have often succeeded by turning the show into an "event" that is not to be missed. They've generated excitement beyond their walls — buzz that will permeate "the conversation" and therefore bring in people who might not normally be reached by notice of an exhibit.
I thought of that several days ago when the Freer/Sackler Galleries* sent an email about activities surrounding Roads of Arabia: Archaeology and History of the Kingdom of Saudi Arabia. If I were in Washington, I'd go see this show because the chances of my getting to Saudi Arabia any time soon are pretty slim. And I've already been taken by photos of several of the artifacts in this exhibition, which includes more than 200 objects — alabaster bowls, steles, bronzes, gold jewelry and other artifacts.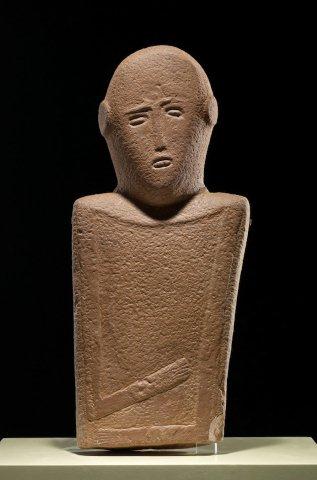 But if I weren't so inclined,  I'd have been tempted by the celebration of Eid al-Arabia the Freer/Sackler offered on Nov. 17. It was billed this way:
Celebrate… with the scents, stories, and sounds of Saudi Arabia. Travel the routes of the ancient traders, explorers, and pilgrims during a daylong celebration. Discover the secrets of archaeology during a morning symposium and book-signing, followed by expert-led tours of the exhibition. Parents and children can experience the most precious trade good of its time-incense-and learn the fine art of calligraphy. Listen to long-recited stories and musical instruments from the region. Free; traditional lunch and refreshments available for purchase.
A few details:
There was a roundtable providing an opportunity to follow up on "recent archaeological discoveries in Saudi Arabia and participate in a lively discussion with scholars who have led excavations on the Arabian Peninsula."
The food for purchase was Middle Eastern cuisine, including dates and sweets and an Arabic coffee tasting.
30-minute performances of tales from One Thousand and One Nights.
That's a lot. I'll bet the attendees had fun. In fact, when I first read the email, I thought these activities were spread out through the exhibition — that's why I didn't write about them at the time. And there was also a ribbon-cutting on Nov. 15, with HRH Prince Sultan bin Salman bin Abdulaziz Al Saud, President and CEO, Saudi Commission for Tourism and Antiquities, doing part of the honors. And the website — link above — is laden with videos and slide shows and maps. Additional events are listed here.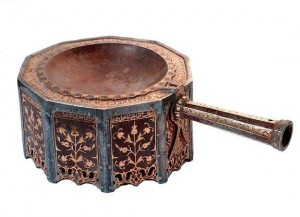 This show has traveled around Europe, so it's not organized by the Freer/Sackler — and it will travel to Houston, Boston and Chicago after Washington. But I would say the Freer/Sackler is going for that buzz. More important, the activities are truly related — no fluff, no overreach. I have to commend the museum.
And by the way, the good news doesn't end there: The Freer/Sackler is staging one of Cai Guo-Qiang's "explosion events" in the shape of a pine on Friday, for Christmas, and on Saturday, it's offering a "digital cave" called Pure Land: Inside the Mogao Grottoes at Dunhuang. Both buzz-worthy.
Photo Credit: Courtesy of the Freer/Sackler
*I consult to a foundation that supports the Freer/Sackler