Looking for completely different information on the Metropolitan Museum's website today, I stumbled upon a blog post of the TED talk given by Met director Thomas P. Campbell last spring — it was just posted as a video on Friday, though he mentioned last March that he had made the speech.
So I watched.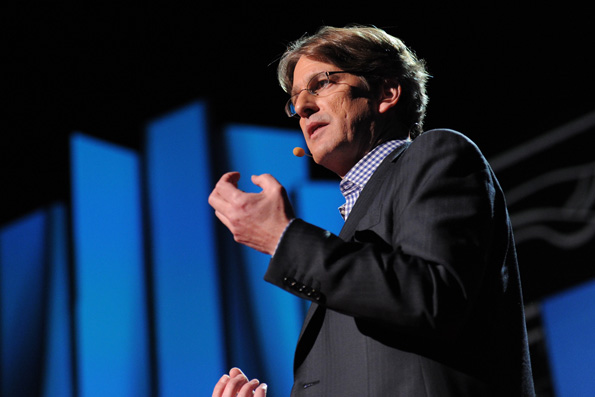 Campbell performed brilliantly, even though he repeated that hoary old line about people finding museums intimidating. (Ok, maybe a few do, but I'd wager that the more appropriate adjectives for describing what reluctant museum-goers feel about museums include "boring," "bewildering," and "confusing," because there isn't enough way-finding information.)
But this post isn't about that — it's about Campbell, who shows wonderful passion in this speech. He's so intent on breaking through to the TED audience that he drops the F-word in his opener. Not exactly what you usually hear around the Met.* But it sure got my attention and put me on notice that this speech might be a little different than I expected.
You should listen to the opener, at least, for yourself (or try here). Even if you don't like profanity, the anecdote is quite funny and self-deprecating. And it leads to his main point: that it's a curator's job to suppress some of their academic, jargony training, to stop classifying art and start getting people to look at it.
Campbell reveals why he chose to focus on tapestries, why he went to the Met (so he could do really big tapestry exhibits), and how his career-making 2002 tapestry exhibit was written off by one senior Met staffer as "this is going to be a bomb," despite the "experience" he created. (Obviously, it was  not.)
He likes the word "unpack" — as in, curators have to maintain the integrity of the art but unpack it for a general audience — and he unpacks how the Met created the oh-so-popular Alexander McQueen exhibit from 2011.
Finally, he suggests that one goal of the museum — he watches visitors enter in the Great Hall at times — is to create a zone where their curiosity can expand. He looks like he is having a good time, and it's catching.
Although not every commenter agrees, most loved his passion, as did I. He could take this show on the road.
Photo Credit: Courtesy of the Met
*I consult to a Foundation that supports the Met.