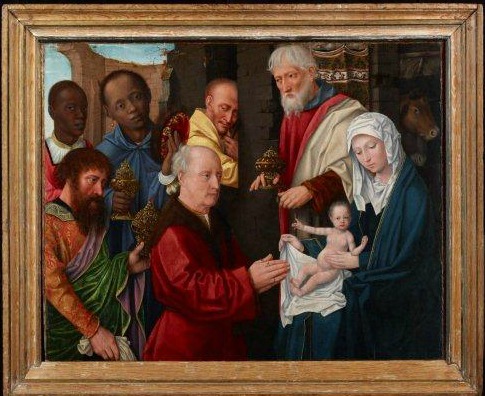 Just when you think that museums have plumbed the depths (or rather, heights) of the Renaissance — leaving few fresh ideas — along comes an exhibition that surprises.   This one, Revealing the African Presence in Renaissance Europe, opens next Friday, Oct. 14, at the Walters Art Museum in Baltimore. The Walters says:
Aspects of this material have been studied by scholars, but this is the first time the subject has been presented to a wider American public.
The exhibit — which I have obviously not seen — features 73 paintings, sculptures, prints, manuscripts and printed books by artists including Rubens, Pontormo, Dürer, Veronese and Bronzino, according to the press release. The time frame is late 1400s through the early 1600s. Though there's been little discussion of the fact, apparently many Africans and their descendants worked in Europe as artists and diplomats, as well as slaves –plus, says the Walters, aristocrats and saints.  That's quite a range, and all covered in the show.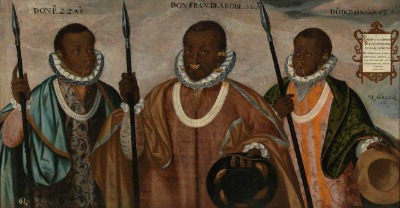 Judging by the pictures the museum has posted on its website in the press room, this is going to be a good show. At right above is The Adoration of the Kings from the workshop of Gerard David, a fairly traditional picture. At left is Portrait of Don Francisco de Arabe and Sons Pedro and Domingo by Andrés Sánchez Galque, 1599, lent by the Prado.
The Walters, which says "the exhibition…poses questions about the challenges of color, class and stereotypes that a new diversity brought to Europe," obviously sees it as a way to bring in a more diversified audience. Last spring, its educators described the exhibition to students at five Baltimore middle schools. They, in turn, were invited to make art in response, and the Walters is also showing their work during the main show's run. That's great, but I hope they are in the education galleries, not side by side.
The Princeton University Art Museum has also signed up for the main show, Feb. 16–June 9, 2013.
Photo Credits: Courtesy of the Walters