Google, always after new content, continues to experiment with museums and other cultural institutions. Earlier this month, in a move that didn't get much press, the Freer-Sackler at the Smithsonian became one of 17 partners collaborating with Google in a venture called the "Google Cultural Institute." Billed as an initiative to "promote history, culture and art online," the site offers a window on the contents of largely unseen archives — letters, photos, videos, manuscripts and the like.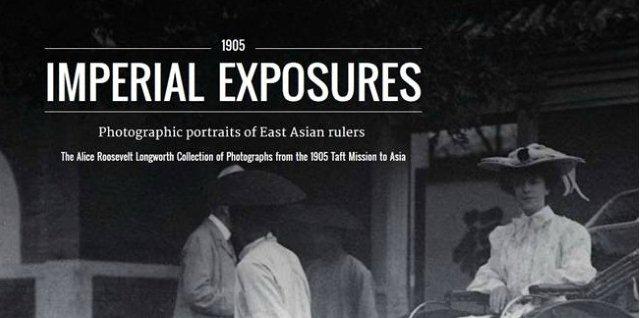 In a way, it complements the Google Art Project (which was expanded last spring), except it's about history,  not art. At the moment, there are 42 online historical exhibitions. Initially, at least, these focus on 20th century events. This doesn't leave much room for art museums, but historical museums that also collect art could conceivably have a place on this project. The partners, according to Google, put the exhibitions — the "stories" — together for the site. Here's Google's explanation of  this project.
Of the 17 partners, the Freer-Sackler is the only art museum. Among the others are Getty Images, the Imperial War Museums, the LIFE Photo Collection, the Anne Frank House, the Auschwitz-Birkenau State Museum, and the Polish History Museum. They are listed on the site — click on Explore — though, personally, I found the whole thing a little hard to navigate (except for the listings of decades — that was easy and good).
Why the Freer-Sackler? Drawing on its archive of photographs from William Howard Taft's "Mission to Asia" in 1905, it has crafted an inaugural offering called Imperial Portraits — the first in a series highlighting that Taft trip, "a three-month diplomatic trip led by Secretary of War William Howard Taft to China, Japan, Korea and the Philippines." According to the Freer-Sackler, the mission "transformed the United States' diplomatic and military presence in Asia." The exhibition consists of "photographic portraits given to tour-member Alice Roosevelt, the eldest daughter of President Theodore Roosevelt, by Asian heads of state who sought to sway global events through personal diplomatic exchange." Here's the link to it. It's kind of fun, actually — short and sweet — but I could not copy any of the material to show you.
A few more details from the press release:
The Freer and Sackler Archives contributed approximately 74 historical items from a collection of photography given to the archives in 2010 by the granddaughter of Alice Roosevelt, Joanna Sturm. The online platform allows users to see the metadata accompanying each image and the ability to see rich details with deep-zoom technology.
I have a deep interest in archives, and I know there is more in them than one might suppose. For example, this Google project might dip into archives from museums, like the Metropolitan, the MFA-Boston, and others, that took part in archaeological expeditions in Egypt and the Middle East in the early 20th Century. They could use digitizing.
Photo Credit: Courtesy of the Freer-Sackler