Since James Beck, the Columbia University art historian and anti-restoration crusader, died more than five years ago, Michael Daley, who runs  ArtWatch UK, the British arm of Beck's ArtWatch International, has ably taken up Beck's chores.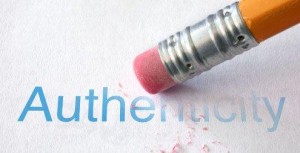 The other day, Daley sent me (and many others, of course) an email headlined  The "World's worst restoration" and the Death of Authenticity, which gave me pause. Writing about the case of  81-year-old Cecilia Gimenez, who was recently shown to have totally wrecked a painting of Christ in her local church by trying to restore it without the requisite skills — I can't bear to show a picture of it here — he tells of the laughing that it brought on and, now, of a petition to leave it as is, blocking a return to the original image. 
Daley also cites Observer columnist Barbara Ellen as "having good sport" with her suggestions of nips and tucks to the Mona Lisa and other works. We all can take a joke, but …
Unfortunately, Daley then gets carried away saying:
With one honourable exception … commentators failed to grasp that while this debacle is an extreme case it is not an aberration within modern art restoration practices. To the contrary, adulterations of major works of art are commonplace, seemingly systemic products of a booming, insufficiently monitored international art conservation nexus.
And he goes on to cite other professional restorations as horror. (Some perhaps true — look at the Renoirs in this post.)
But Daley inadvertently makes another point with his headline — there is something in the idea that what interests people today has less and less to do with authenticity and more and more to do with experience or being part of an in-crowd. (We can all laugh at that silly old woman, right?) If people can crowd-curate, why not let them vote on restorations? Oh, we did that — well, the Minneapolis Institute of Arts did that, asking whether a figure added to a Hobbema painting in the 19th century should be removed. In that case, the crowd was wrong, art-historically speaking, 54% to 46%.
The MIA said it would do the right thing, however: 
The final decision on whether the hunter stayed or not was made by the paintings curators: they decided to mask the figure for aesthetic reasons. Patrick Noon, Chair of Paintings at the MIA, said, "The picture is transformed without the later figure and the landscape becomes luminous and open." He also noted that the later figure wasn't even in the costume of the time of the original painting, and that it was a 19th-century intrusion. The process is 100% reversible.
 But back to Daley's headline point, which he doesn't develop. In today's New York Times, critic Ed Rothstein discusses developments in some Israeli history museums, and cites a small museum as being "described in the newspaper Haaretz as 'Warsaw-Ghetto Disneyland' for its new emphasis on sound and lighting effects, including a simulation of a cattle car heading to a death camp." That, to me, is a horror.
Fortunately, this trend, which can only be about entertainment and participation, is happening more frequently in history and natural history museums than in art museums. But it's important for them to keep authenticity in mind when they design initiatives intended to lure broader audiences. Right?
Photo Credit: Courtesy of Bazaarvoice