Now for some awards, these just announced by the Association of Art Museum Curators. Recognition by one's peers is the highest form of praise, really, as they should know the true values of a profession and pay little heed to popularity.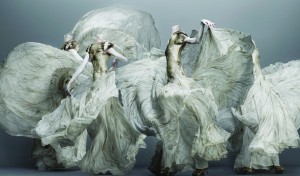 Outstanding Catalogue Based on an Exhibition (tie):
Gifts of the Sultan: The Arts of Giving at the Islamic Courts, Los Angeles: Los Angeles County Museum of Art, 2011, by Linda Komaroff, Sheila Blair, Jonathan Bloom et. al.
and:
Pacific Standard Time: Los Angeles Art 1945-1980, Los Angeles: Getty Publications, 2011, by Rebecca Peabody, Andrew Perchuk et. al.
Outstanding Catalogue Based on a Permanent Collection
Fragonard's Progress of Love at The Frick Collection, New York: The Frick Collection in association with D Giles Limited, 2011, by Colin B. Bailey.
Outstanding Catalogue Essay:
Randall R. Griffey, Curator of American Art, Mead Art Museum, Amherst College, "Reconsidering 'The Soil'": The Stieglitz Circle, The Regionalists and Cultural Eugenics in the Twenties," in Teresa A. Carbone, et al., Youth and Beauty: Art of the American Twenties, exh. cat. (Brooklyn, NY: Brooklyn Museum, 2011), 245-77.
Outstanding Monographic or Retrospective Exhibition
"Alexander McQueen: Savage Beauty," curated by Andrew Bolton, The Costume Institute at the Metropolitan Museum of Art (pictured above)
Outstanding Thematic Exhibition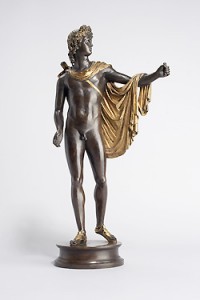 "The Steins Collect: Matisse, Picasso, and the Parisian Avant-Garde," co-curated by Janet Bishop of SFMOMA, Cécile Debray for the Reunion des Musées Nationaux-Grand Palais, Rebecca Rabinow of the Metropolitan Museum of Art of Art, and Gary Tinterow, formerly of the Metropolitan Museum of Art
Outstanding Exhibition in a University Museum
"It Happened at Pomona: Art at the Edge of Los Angeles 1969-1973," curated by Rebecca McGrew, Pomona College Museum of Art and Glenn Phillips, Getty Research Institute, at Pomona College Museum of Art
 Outstanding Permanent Collection New Installation (or Re-installation)
"Artist's Eye, Artist's Hand: American Indian Art," curated by Nancy Blomberg, Chief Curator and Curator of Native Arts, Denver Art Museum 
Outstanding Small Exhibition (based on square footage: no more than 2,000 square feet)
"Antico: The Golden Age of Renaissance Bronzes," curated by Eleonora Luciano, associate curator of sculpture, National Gallery of Art, in collaboration with Denise Allen, curator of Italian sculpture, The Frick Collection, New York, and Claudia Kryza-Gersch, Curator of the Kunstkammer, Kunsthistorisches Museum, Vienna, at the National Gallery of Art, Washington (above, right).
The complete press release, with all authors named and some runners-up, is here.
I'm especially pleased by the award to the Denver Art Museum, whose installation, which added attribution to Native American artists wherever possible, I wrote about in The New York Times and here, here and here.
I don't have any other real comments — I liked all of those honored that I saw — except to note again that these choices seem to favor the east and west coasts.
Photo Credits: Courtesy of the Met (top) and the Frick (bottom)