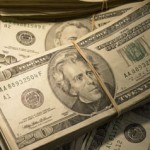 Today's New York Times page one story on arts cuts in Europe addresses something that's been on my mind for a while. I of course sympathize with arts groups that are having to grapple with sudden declines in the money they receive from their governments. But I'm not too crazy about the phenomenon described near the end of the article, namely:
As a result, some European arts institutions have begun looking for financial support in the United States, courting American companies or wealthy Americans with emotional ties to an ancestral homeland. But that means, as Mr. [Andreas] Stadler [director of the Austrian Cultural Forum in New York and president of the New York branch of the European Union National Institutes for Culture] acknowledged, that "we are also competing with American institutions, which are also hit hard."
No kidding. Many European institutions have been recipients of American philanthropical largesse for decades – Save Venice, for example, goes backs to 1966, when Venice suffered crippling floods, and has raised more than $20 million from Americans for various projects since. American Friends of the Israel Museum dates to 1968. The Royal Oak Society, which raises money from Americans to preserve historic houses in the U.K., takes in nearly $2 million a year from Americans. American Friends of the Louvre started in 2002, and American Friends of Musee d'Orsay was begun last year. The list goes on, now growing longer in recent years with Asian groups like the American Friends of the Shanghai Museum (founded in 1995).
What's wrong with this? My concern is that it's almost entirely a one-way street. Dollars flow to cultural institutions abroad through U.S.-registered 501(c)3 groups making all donations tax-deductible. Very few Euros, shekels, pounds sterling, or yuan are coming this way — though one recent counter-example is worth a mention. In December, the Kennedy Center in Washington announced a $5 million naming gift from Russian investor/philanthropist Vladimir Potantin (above right) that made headline news. In return, the Center plans to renovate its Golden Circle Lounge, with additional funds from The Vladimir Potanin Foundation, and renamed it the Russian Lounge upon reopening next fall. 
I wish he had more company. Until he does, I think we should tinker with the tax code — making donations to groups abroad, when the money flows out of the country — only partially tax-deductible. Say, by half. If many experts are right, that won't stop the flow, because they say people don't give for the tax deductibility (we'd see, wouldn't we?). But other Americans would no longer be picking up the tab.  
Photo Credits: Courtesy of Vespig.Wordpress.com