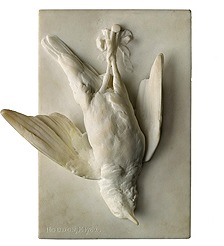 The Frick Collection* has wanted to expand for a long time. In the not-too-distant past, it had its eyes on the ex-Salander O'Reilly Gallery that closed in a flameout a couple of years back. The gorgeous 45-foot-wide townhouse around the corner, at 22 East 71st St, would have made a great space, but buying it was not too be. Initially listed at $75 million, the property is still on the market at the reduced price of $50 million.
This post is about an internal expansion, though — like the Metropolitan Museum has over the past several years, the Frick has expanded gallery space within its footprint. On Tuesday, it opened the new Portico Gallery, the first major addition to the museum's display spaces in nearly thirty-five years, achieved by enclosing the portico abutting Fifth Avenue, overlooking the gardens.
Lest you think that this is a new idea, the Frick was quick to point out that Henry Clay Frick himself wanted to do this — World War I stopped him, and then he died before returning to the plan.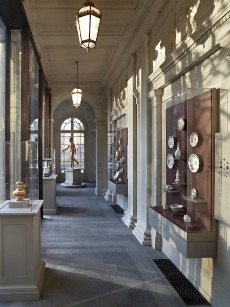 Frick had intended to put his growing sculpture collection in the portico gallery, but the Frick under just-departed director Anne Poulet also added to its decorative arts collection, and the new gallery will house both. It opens with a decorative arts show, an exhibition of Meissen porcelain that are a promised gift from Henry Arnhold — White Gold: Highlights from the Arnhold Collection of Meissen Porcelain.
I'm more a sculpture person, but the Frick has found room for only two in the mix, both from the 18th century. Jean-Antoine Houdon's The Dead Thrush (above), a long-term loan from the Horvitz Collection, Boston, and Diana the Huntress, "a signature work of The Frick Collection."
That's the new gallery at right. Sculpture will look splendid there, don't you think?
UPDATE: You can takes virtual tour by clicking on this link.
Photo Credits: Courtesy of the Frick
*I consult to a foundation that supports the Frick