I've been wanting to weigh in on museum blogs for a long time now. Trouble is, there are too many, and they seem to me to be inconsistent. Frequently, museums have lowly curatorial assistants writing the posts, probably because curators don't want to. Many posts don't seem all that interesting. Maybe they're heavily edited — or maybe they're not edited at all.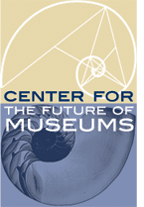 So I put the idea aside. Now someone at Best Colleges Online has come up with a list of "50 Awesome Art Museum Blogs." I had to look.
It seems that raters at Best Colleges Online had trouble as well. They do not disclose how the blogs were chosen, or ranked. In fact, they are listed not 1 to 50; rather, 10 (or so) are listed by region. It's unclear whether they're in order or random. But here the top three listed for each area:
The Northeast: Brooklyn Museum, Fogg Art Museum, "Face to Face" of the National Portrait Gallery.
For the South: "The Modern" of the Fort Worth Museum of Modern Art, Gibbes Museum blog; Amon Carter Museum.
The Midwest: Indianapolis Museum of Art, NIU Art Museum, Blog @ the Nelson-Atkins.
The West: Asian Art Museum blog; University of Wyoming Art Museum, Hammer News + Blogs.
International: National Museums Liverpool Blog; Behind the Scenes: the East Lothian Museums Blog, the McMaster Museum of Art blog.
The rest of the list is here.
Blogs are an important part of a museum's communications strategy, but clearly, much of this is suspect. So why am I bothering you? Because I was tipped off to this list by none other than the "Other articles, essays and recent items of interest" section of the "Research Roundup" of the Center for the Future of Museums of the American Association of Museums.
Why they listed it I do not have a clue. Why they would consider a website about online universities credible regarding museums I do not know.
I expected better from the Center.