Europeans certainly do make a composer feel at home. No sooner had I stepped off the plane in Copenhagen than the Bureau d'Exchange handed me several pictures of Carl Nielsen: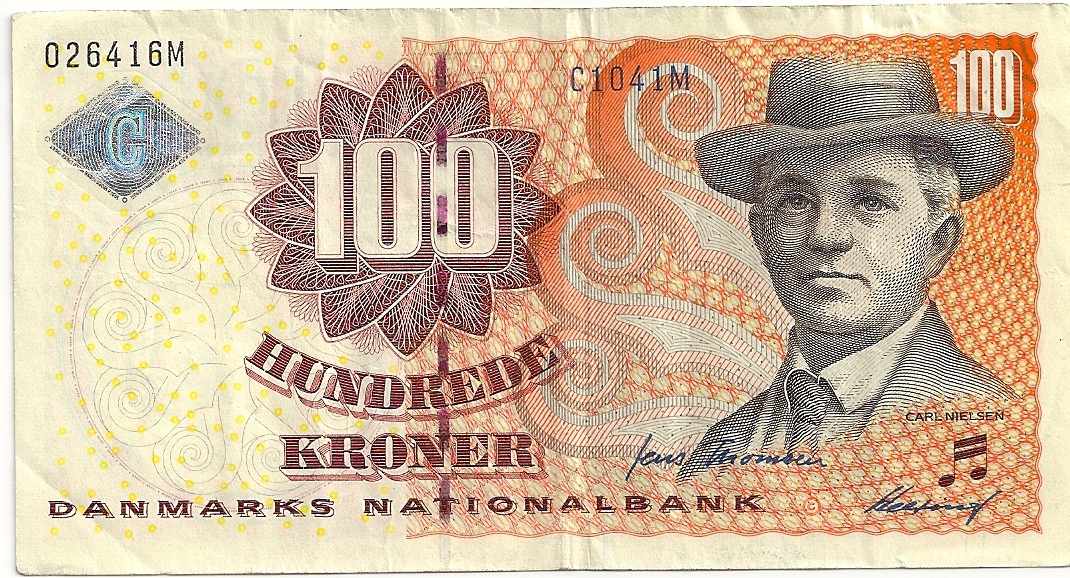 In Basel I turned in my Danish Kronens for pictures of Arthur Honegger: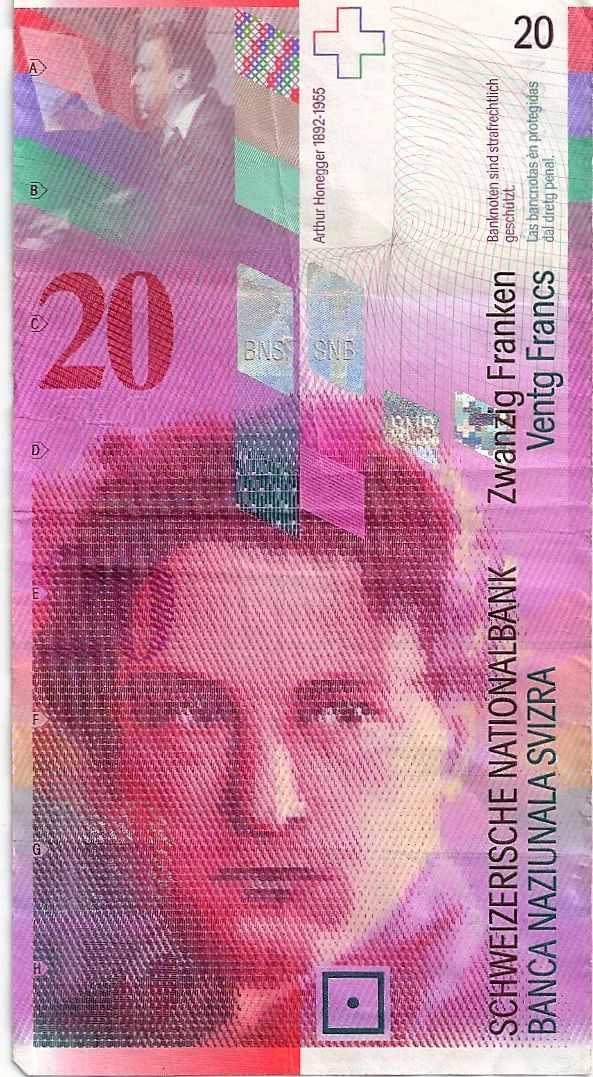 And the Swiss went the Danes one better: not only was their most famous composer on the front, but the reverse of the Swiss Franc sported an actual excerpt (a mere repeated dyad, admittedly, but all the more characteristic withal) from Pacific 231 (detail only):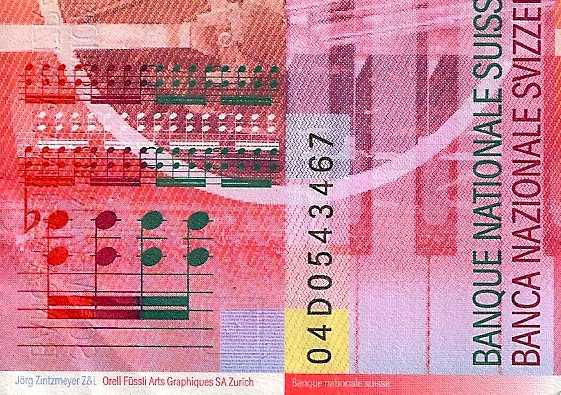 Somewhere around here I have an old, pre-Euro, five-Franc note bearing a likeness of Claude Debussy, but I elected not to bring home the soon-to-be-extinct British twenty-pound note with a drawing of Sir Edward Elgar. The exchange rate being what it is, $46 USD seemed a little dear for the author of Pomp and Circumstance.