I interrupt the ongoing aesthetics marathon to bring you breaking news of David McIntire's cat Rassia, the latest cat to finish my book.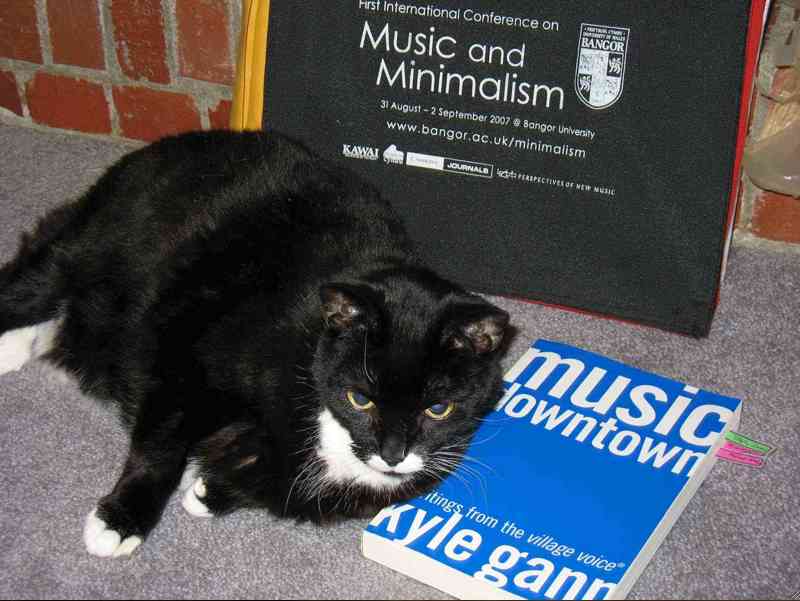 Rassia doesn't seem to have suffered the ill effects of Corey Dargel's cat – perhaps because her interest in Downtown music is only academic, as evidenced by her tote bag from the recent minimalism conference. David McIntire and I will codirect the second minimalism conference in August 2009 – or is it Rassia and I?
God, where will this all end?
Back to serious blogging after Christmas.