I write for nonexistent orchestras, peopled by superhumans. I need pitches and harmonies beyond the scope of current acoustic instruments, fingered in rhythms no musician can count. And so, despite a dearth of training in the field, despite a lack of talent for the technology, I am driven to make electronic music that will not be considered electronic music by electronic composers. My music argues its way into a no-man's land in which even the simple category of medium is denied it: it exists entirely as a digital soundfile, but it is, by universal consensus, not electronic music. There is no side-stepping this dilemma – but I have finally found a solution for it. I can't produce my music alone, but I can collaborate with people who have finer control over the technology than I do. I can supply the pitches and rhythms – the meaning, the content – and leave the coloring, the timbre, to someone else.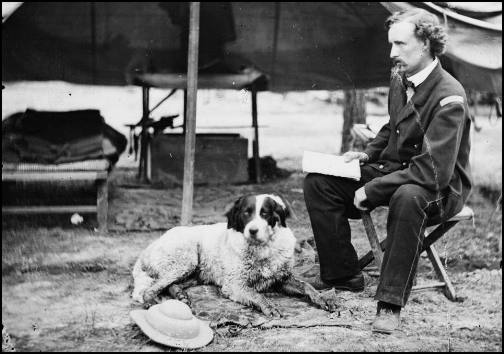 And so Mike Maguire and I have completely remade my one-man music theater piece Custer and Sitting Bull. Mike (whose composing name is M.C. Maguire) is not only one of the most surprising and innovative composers around, but an expert commercial sound engineer with broad experience in commercials and film. So I gave him the MIDI files and some general pointers, and he's completely refitted the piece with new sounds, from the ground up – we got together in Toronto to go over the results with a fine-tooth comb. Mike's sounds are indeed grittier, livelier, more energetic than the ones Dale Hourlland and I had once coaxed out of 1999 technology, but – what's most important to me – they feel as supple and definite to perform with. I hope this stills some of the complaints I get about my electronic timbres, and if not, that's the end of the line – my music is not for everyone. It's my observation that some people are so attuned by pop music that they can listen only to production, to the extent that distinctions of syntax escape them if unorthodox production values get in the way. And then, to people reluctant to bend their ears to it, microtonal music will always sound simply out-of-tune, and the strangeness gets projected onto other elements as well.
This is no apology, for none is needed. Mike did a fantastic and creative job, amplifying effects beyond my ability to conceive of electronically, and even making suggestions that tightened up the syntax. I wish I could hire him for many more such projects, but he's got his own unutterably complex music to write. Here are the new versions for you to give a listen to:
Custer: "If I Were an Indian…" (8:42)

Sitting Bull: "Do You Know Who I Am?" (8:17)

Sun Dance / Battle of the Greasy-Grass River (7:59)

Custer's Ghost to Sitting Bull (10:04)
And if you want, you can compare them to the old ones (originally issued on Monroe Street), below. I'd be curious how much change people think there is:
Custer: "If I Were an Indian…" (8:42)

Sitting Bull: "Do You Know Who I Am?" (8:17)

Sun Dance / Battle of the Greasy-Grass River (7:59)

Custer's Ghost to Sitting Bull (10:04)
Also, the Monroe Street version was recorded before I had performed the piece live. After some three dozen or so performances, I think I intone the text much better in the new version. Program notes and texts are here, and recently, without mentioning it, I uploaded as a PDF the entire 322-page MIDI score, which you can find here – though it's 146 MB in size, and a hell of a long download. (You can still get a bound hard-copy score from Frog Peak for only $20, and it'll be a lot more convenient.) Though I wrote it between 1995 and '99, I still consider it my most ambitious and successful piece, at least in terms of integrating the harmonic and rhythmic sides of my musical language. I'll be giving the world premiere of this new version October 9 in Amsterdam, at the Karnatic Lab.