So I debated whether to link to my latest review for The Financial Times–on the Emanuel Gat company, at the Lincoln Center Festival–because I may have bungled it (not for lack of trying, believe me). But perhaps you could click on the link and NOT read the review (dance never gets enough clicks)–and maybe, once explained, the bungles will make an instructive story–you know, for all of you hoping to make your fortunes as dance writers.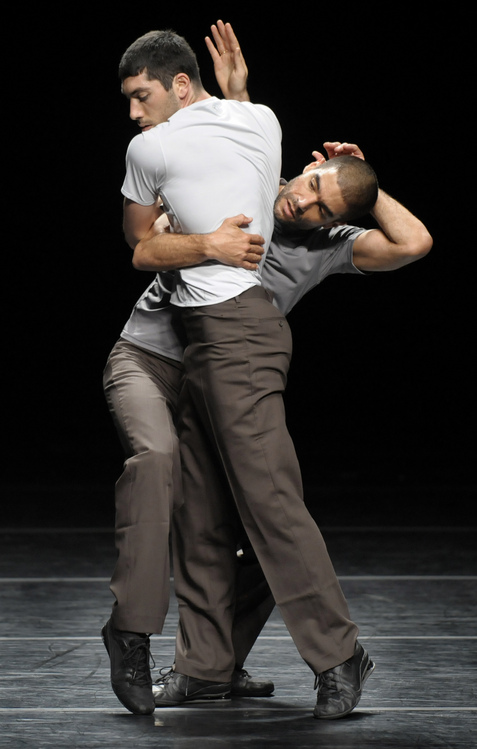 The glorious Assaf (in white T-shirt) and Gat. Photo by Sara D. Davis courtesy of ADF/2009
The piece was hard to write because I had a big idea and couldn't decide how much of it to get into in a 400-word review. A review is not exegesis–not what we did in college–except insofar as the dance's "about" reveals the experience of watching it. And yet so often it does. In fact, I'm not sure how you can decide what a work of art is worth if you don't have in mind what it's doing and meaning. In this case, though, it was only by a series of analogies that I understood what it (the first dance on the program, at least: Winter Variations) stirred in me. Gat presents something invisible–two people thinking together–in visible form in order to mirror the difficulty and magic of that mental communion. I'm not sure I gestured toward that chain of equivalencies, which made the dance feel deep and far away, without getting entangled in it.

Next time…