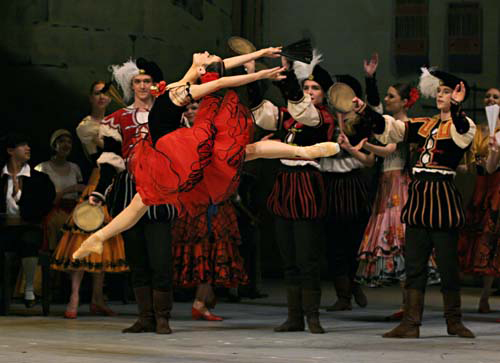 …in the Kirov's three-week season at City Center. As top shade in "La Bayadere" last night (led by doll-like Alina Somova), she moved with the wind at her back, like a prisoner of Dante's Inferno, the weight of memory and hope flying away from her. Until she appeared, most everything had been so studied.
Tonight, she leads in a tidbit from "Raymonda" (what's with these tidbits? Would have much preferred one long ballet). Later in the season, she dances Nikiya in the "Bayadere" 3rd Act, the lead in "Rubies" and a pas de deux from "Diana and Acteon," and some Forsythe.
This is the first I've seen of Novikova, so I don't really know how she'll do in other parts, but am excited to find out.