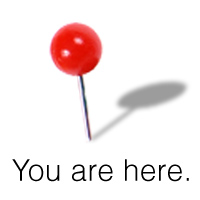 Listening is an important aspect of our jobs in the arts and culture field. (It's good advice for anyone really.) We are always listening for feedback or new ideas that we can use to help improve our own work. The problem, of course, is that it's not always easy to separate the signal from the noise. My father used to say, "There's a great deal of talk that goes on but very little conversation."
One of the perks of working at NAS is the frequent opportunity to listen to some incredibly bright and interesting people – my colleagues in this office as well as leaders in the field and experts outside the field. These are great conversations – all signal, no noise – that help us connect to the issues in the field and their possible solutions.
Field Notes is a means of amplifying and widening these conversations, but it is not a singular effort. All of us at NAS will contribute our observations and insights. We share a commitment to providing something useful, useable. I see our job here as mining, distilling and contextualizing ideas; providing the morals of these stories, the frameworks that anyone can use; and offering everyone in the field the opportunity to discuss the underlying issues.
We welcome your input as a chance to help us make this a more useful place. Let us know what you think. We are listening.