SINCE I was a teenager, I've been fascinated by the lions of music journalism and rock criticism — Greil Marcus, Robert Christgau, Ellen Willis, and others, especially from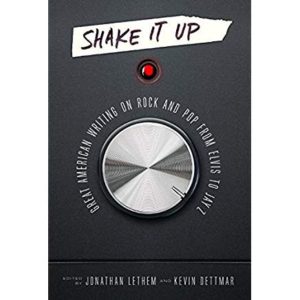 the field's 1970s heyday.
The novelist Jonathan Lethem and his Pomona College colleague (and resident Dylanologist) Kevin Dettmar have collected 50 years of the stuff — "From Elvis to Jay Z" — for the Library of America. My conversation with Lethem, for the Los Angeles Review of Books, is here.