[contextly_auto_sidebar id="Am8vEARmW7HozjXX5GcmuHgcQEc0fAD8″]
WHEN people try to destroy my argument about a crisis in culture, one of their most common tacks is to suggest that I'm describing just the fading of an old world — classical music, literary writing, print journalism and so on — that is being eclipsed as a new, more democratic pop-culture-driven world rises, bestowing its blessings on all of us.
But what I talk about, here and in my book Culture Crash, is an economic/ technological/ sociological cock-up that does not discriminate by genre lines or by high/ low delineations. The latest evidence of this is an online rant of a club deejay. Here's a bit from "The Dead Art of DJing" which shows the coming of the winner-take-all economy that's reshaped other fields:
There used to be this great middle ground, between basic bar nights and big festivals, where DJs with a unique sound, or style, could earn a modest living touring around and performing at club nights that catered to specific underground music scenes. The crowd was made up of people who loved music and dancing and wanted a night out in a dark room where they could just sweat and get lost in the vibe. This middle ground was where most artistically minded DJs made their living, and it was where I had always wanted to be, but while there are exceptions here and there, it has, for the most part, disintegrated.
Further down in the piece is a description of the kind of technological unemployment I describe: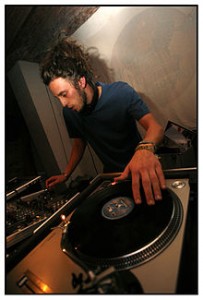 Do you realize that, right now, at this very moment, technology could completely replace the human DJ? Somebody could create a program that tracks the itunes and Beatport charts, then searches the artist and song titles in Soundcloud, downloads 128bpm remixes, analyzes the wave form for appropriate mixing points, and then blends the tracks together live, for the enjoyment of the dancefloor. I'm not talking about the future. This could be done NOW.
As time goes on, we'll see more and more people who think they're immune from this kind of thing see that these same forces I describe are coming for them, too.