[contextly_auto_sidebar id="Lz4IkluPYlxFQWA9NEkxhgYseWGqugC1″]
MUSICOLOGISTS will already have seen this, but the rest may enjoy this defense from pianist Jeremy Denk, who conceived and wrote the libretto for The Classical Style (An Opera of Sorts.) The opera was performed last month at the Ojai Music Festival. I was one of a handful who were frustrated by it. Another was Los Angeles musicologist Kristi Brown-Montesano; Denk is responding to her. (Her critique is not quite the same as mine, though we do overlap in some fronts.)
Denk's main point seems to be that he did not mean to be anti-intellectual in his portrayal of a nebbish academic: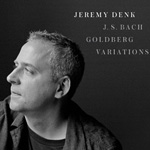 I was saddened, and not a little astonished, to see this response to The Classical Style. After having written a libretto based on Charles Rosen's music-analytical tome, arguably the nerdiest opera ever written, to be accused of "American anti-intellectualism" in the comments is … strange?
He also gets into some of the concerns of my dissent, in which I said the opera was frivolous and insular.
I totally agree with you that opera is a "humanist genre," and one of the great humanist gestures is to laugh at ourselves. I don't think it's a stretch, either, to imagine that Beethoven/Mozart/Haydn might be mystified by the current jargon of musicological discourse.
I've said before that despite my disappointment with this piece, I have a lot of respect for Denk, and his willingness to respond to criticism in a civil way reinforces my sense.