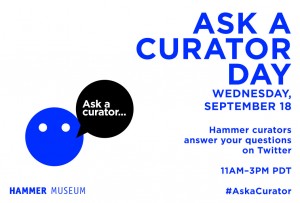 Why is it considered unethical for nonprofit or public sector museums to sell art, except for cases when the proceeds will be directly used to acquire new art? At the Art Law Blog, Donn Zaretsky points out that if a private collector decided to open a space to display some art he owns to the public, but later decided to sell some of it, for whatever reason, it would be hard for anyone to object. But if the collection becomes a nonprofit museum… :
One answer some might be tempted to give is that becoming a museum carries with it certain tax benefits, which in turn brings the ethics rules into play.  But that seems odd to me.  I can understand the argument that those tax benefits carry with them certain obligations — the museum must be generally open to the public, everything it does must be for the public benefit (so using sales proceeds to pay for the founder's kids to go to college would no longer be possible), and so on.  But how do you get from there to a commitment to the deaccesioning-to-buy-more-art-good, deaccessioning-for-any-other-reason-bad museum "ethics" rules.  Those rules are the rules of a private organization (the AAMD) that seems to think they make sense for some reason.  They don't flow naturally from the fact that an institution is tax-exempt.  (Tax-exempt artist foundations like the Warhol Foundation, for example, sell work and use the proceeds to fund their operations all the time, and no one thinks there's anything wrong with that, nor should they.)  So how is it that calling yourself a museum automatically brings them into play?  I've never seen a good answer to that question.
In the past (here and here) I have tried to make the case that the sanctions on deaccessioning might be a useful discipline device for the board over management; managers will know that should they make poor financial decisions, exercise lax fiscal control, selling art will not be an option for bailing them out of their misjudgments. This doesn't seem to convince many people, so let me venture another possibility (on twitter yesterday I asked why academics tend to go for such hesitant titles for papers, like 'Toward a Framework for a Theory of X', instead of 'A Theory of X.' And I'm about to do just that, sorry).
In large, complex nonprofit organizations, in the long run, what determines the general direction and structure of the institutions? Formally, it is the Board of Trustees. But the framework for how the organization works is determined by the specialized talent that does the primary 'knowledge work' of the organization. In hospitals, this could be said to be the physicians (A classic (1970) economic analysis on nonprofit organizations, from Joseph Newhouse, models the nonprofit hospital recognizing this explicitly, such that the outcomes of the hospital sector are driven by the preferences of the doctors). In universities, it would be the permanent faculty; although faculty will sometimes complain that they have become further divorced from important decision-making in the university, the structure and character of the modern research university, including its defining policies regarding tenure and academic freedom, result to a degree from faculty preferences and influence over what a university ought to be.
And in major art museums? By analogy this would be the curatorial staff, and museum directors largely (though not exclusively) come from this world (as most university presidents began in the faculty ranks, and hospital CEO's are physicians). So, suppose we went to the world of art history and the curatorial staff to find out their thoughts on deaccessioning policy, what do you think we would hear? Again, I am just speculating here, but I am imagining we would hear about the sanctity of preservation of the collection as it stands (except to acquire new art), and that selling art for other purposes such as building, or debt reduction, would be out of line. This is of an importance to them that is greater than would be understood by a layperson. Don't think of the AAMD and rules of deaccessioning as something they thought up in the abstract; ask the background of the individuals who inform AAMD policies. (Related: ask doctors, professors, curators, how they feel about the appointment of a CEO that does not come from within their ranks, who 'would not understand the traditions and values of the institution').
And if I haven't been cautious enough already, let me add the further caution that this doesn't mean we get bad policy: That physicians strongly influence how hospitals work, that academics strongly influence how universities work, that curators strongly influence how art museums work, is not the worst outcome by any means – we rely upon their talent at decision-making in the fields where their expertise is unquestionable. But it does give an idea of the source of what we observe in the nonprofit world, and maybe an answer to the deaccession puzzle.
UPDATE: Donn Zaretsky replies (most generously), noting that 'capture theory' might be an explanation, though it's not evident that all curators feel the same way about deaccessioning, and also that it leaves open the question about the weight we ought to give to such preferences.