I am frequently asked if a school should add co-curricular programs, and if so, of what nature. To work toward an answer to this question, let me go through a process.
To my way of thinking there are 4 factors that influence students' choices about admissions: faculty, core curriculum, price and location/facilities. Depending on each student's needs the priority order of these factors can change.   As you read this, remember that I'm only focusing on performance majors in the BMus.
While faculty will likely always be the leading factor for a performance major, I have found that price works with it in tandem, as, for example, there are several excellent violin professors at various schools. Core curriculum for a performance major is an important component, but not a driving decision factor. Facilities may matter to piano, organ and percussion majors – for obvious reasons. Location for an undergraduate should not, in my opinion, be much of an issue, in that h/she should be focusing heavily of acquisition of appropriate skills, not gigging extensively.
With these factors and their weighting in mind, how does "your" school measure up? Are your applied instrument and voice faculty strong across the board? Do you have a weakness in one particular area? If so, before addressing any co-curricular question, you had better get going on strengthening your faculty. Are your applicants telling you that they want to attend your school, but are going elsewhere because of the cost? Again, if this is the case, the challenge has to be met.
One of the most instructive processes for me when at Eastman was when our director of admissions suggested to me that he call all applicants who had turned us down, to find out why. Talking to them, rather than asking them to fill out a form, allowed him to delve into their thinking processes. What we found shaped policy going forward, and led to improvements in our yield rate.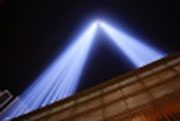 For the most part co-curricular programs are addressing professional issues that either cannot fit into the 120-credit curriculum, or that cannot make it into the curriculum because of faculty or administrative resistance. Yes, I believe these types of programs are essential in today's competitive and changing professional music scene, but they must not obscure core issues and needs.