The term, professional school, has always puzzled me. Taken literally, it must mean that the school prepares you for a defined profession. And when there were, more or less, stable professional opportunities for musicians, the idea of strong, focused professional training combined with substantial courses in the liberal arts made sense. Now, however, with music professions in flux, and in a process of redefinition, and creation, the curriculum in the B.M in Performance doesn't meet students' needs.
The basic components of the current degree program need to be there, but the mix needs adjusting. A diet of basic musicianship, historical context, various ensemble experiences, and private study, plus courses outside music are still necessary, but some changes that could be made include: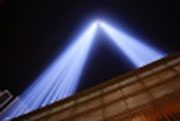 Basic musicianship should focus more intensively on developing students' ears and voices. It should include improvisation and composition.
Historical context should focus much more on music since the mid-20th
Ensemble experiences should include all shapes and sizes, including unconventional ones.
Private study must address basic technique and include much more music from the mid-20th century forward.
Now, the additional challenge is that all of this education in music must be compressed so that more courses in the liberal arts can be included. This is assuming that the liberal arts courses promote inquiry, critical thinking and creative producing.
My personal favorite to add to the mix would be in-depth interdisciplinary arts experiences
I think the rationale for these recommendations are obvious. A young professional today, and tomorrow will need an unprecedented level of musical flexibility, plus an ability to see and create opportunities.
Here in this post I propose general ideas, maybe even standards. I remain true to my belief that music schools need to maximize their strengths, diminish their weaknesses and develop strong identifiable profiles, but their core program can emulate what I outline.
Possible General Outline
Basic Musicianship:  24 credits, Historical Context:  12 credits, Ensemble:  24 credits, Private study:  24 credits, Liberal Arts:  30 credits, Interdisciplinary Arts:  6 credits.  TOTAL: 120 credits