First in this post, I must let NASM (National Association of Schools of Music), the accrediting organization off the hook.  I suggested that they need to change their guidelines to allow for necessary changes in the bachelor of music in performance.  I reread my NASM Handbook and was pleased to find that there is considerable flexibility within accreditation guidelines.  Sadly I realized that the reason almost all U.S. degrees programs look alike redounds to the faculty and leaders who created them.  I suppose it's understandable that over time we emulate each other.
I received a number of questions from colleagues about what components must be included in the B.M. in Performance.  One specific question involved whether there must be a piano department in order to be accredited.  When I answered, no, the questioner said, "well, I suppose you have to have a piano department, so there will be accompanists for recitals." – now there's a good reason for a piano department!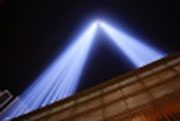 If that's its reason for existing, I wouldn't expect any aspiring young pianists to want to study there.
As schools will need to both cut budgets and enhance their strengths and profiles, they may want to assess whether there are entire departments or divisions that could be eliminated.  I'm not suggesting piano, per se, but simply making the case that there are, in every school I know, weak departments and programs that could meet my standards for elimination.
I also combed the NASM Handbook for the words, orchestra, band, wind ensemble, chorus, etc.  I only found the word,  ensemble, and was delighted.  This can give visionary leaders flexibility to imagine ensemble configurations and plans that are more suitable to today's (and tomorrow's) professional environment.