Recently, Meredith Monk asked me about my job — my teaching job. She mentioned that although at least one university invited her, she hasn't held an academic position. There's Philip Glass's story about Mme. Boulanger's offer to write a recommendation letter which, she said, would get him a college position when he got back to the U.S. He declined the letter, he says, because he certainly would have used it!
Can you be the best possible artist and teach? Can you ever become the best possible artist if you don't teach?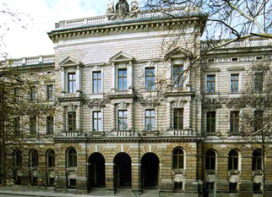 For some, teaching is an important component of learning. I've developed as a musician by being involved in the artistic work of my students. Trying to explain can clarify. My improvement has been general, and sometimes specific — in particular piano pieces that I play better now, conceptually and physically, after working with students. It would not just be wordplay or bureaucratese, if we call teachers "learning specialists."
Perhaps, in medicine, exceptionally good doctors who don't teach are somewhat suspect? I feel this way about musicians who will not teach at all. It might be more convenient or painless, but it's not quite responsible.
Teaching and learning can be practically "useful." Apprentices to the celebrated painters of the Renaissance benefited from observing the masters. They also did a lot of the work. "Here kid, paint the hand."
And if Philip Glass, Meredith Monk, Nico Muhly, or Maurizio Pollini are not holding down academic positions, Gabriel Fauré, Ferruccio Busoni, and Messiaen did. Alfred Cortot ran a school, as did Mendelssohn, Rudolf Serkin, and Josef Hofmann. More recently, Emanuel Ax, Joshua Bell, and Kirill Gerstein have taken positions in musical higher education — if rather limited ones.
In the U.S., some musicians want teaching jobs so they can have health insurance. (I was uninsured for more then five years, until I started teaching at Juilliard.) In the music business, there were (or still are?) some managers advising their clients not to become faculty members.
Often, it seems music is trapped in an historical anomaly — the pretense that composing can be separated from playing can be separated from hearing music. The scrutiny of, and engagement with music that occurs when I'm in a lesson with a student is not categorically different from what occurs when I am in the laboratory (I mean the concert hall), making sounds on stage or listening from row J — or even writing these words now.