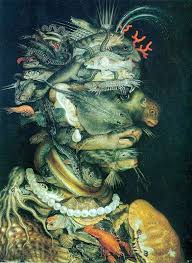 "She was a Nazi."
That's what Edythe said about the wife of one of her two brothers. Until that moment, I never knew my mom had brothers. I must have been 8 or 9, and she pulled out a creased, black-and-white snapshot with a sawtooth edge of the abhorrent spouse leaning, Bonnie without Clyde, on some bloated '30s sedan. Never met the Nazi or her mate, never saw him or heard his first name or last.
He was a musician, she said, who "went on to Hollywood" to lead an orchestra. That was repeated a few times, over many years. Was Uncle Sunshine a failure or great success?
"I don't want to talk about it."
At this point, one can only wonder why.
So I may have some maternal relatives, very likely dead, if they were alive. You can't paste leaves on a family tree if your mother, who said she was from Westfield, New Jersey but later "born in France," deleted all her connections, only to tease the first son with two or three random declarations of kin.
Like so many others, I watch old movies — much older now — and have collected decrepit, magical things. My brother, as it happens, feels the same way, buying and selling the furniture and leavings of both an immediate and distant past. It's a hunt, we agree, for true value, one with confident labels scraped and faded, though we've given up on finding anything telling about ourselves.
Let's say my ghost uncle, the dashing one, took his dark-eyed nephew to a Jersey Shore restaurant and ordered two milky chowders. The boy's spoon filled with white water.
"Don't ruin it with crackers the way your dad does."
Then I lift.
I'm older than they could ever be, because they're gone; subsequent chowders sip from the first. But they're wrinkled, they sag, and the flesh below their eyes has darkened to a bruise like the edge of a shore clam.
The Mood
I just made one. Broth tinted umber, not gleaming yellow, slightly muddy in the sip. But rich-seeming, thoughtful. Chicken soup of an old man, whose spoon drops, clatters.
I probably could have duplicated my mom's when I was 8. Can't talk about skill here, I had none. Cooking, when you're young, is watching a chore that's a dance, before you can dance.
I'm not sure how to say this without offending cooks, the constant ones, who put birds and puddings on the ordinary table, pleased with the certainty of ingredients, compliments and smiles. Even so, we don't always like our own cooking, or at least don't care to finish the plate.
A single silver hair falling into a pot will change it. Much of what I've read wants me to believe that age makes eating better. But relishing food is the same as enjoying anything else. You may bring decades of experienced salads and stews to the beloved appetite in front of you, and when the phone buzzes you'll stop and bury everything.
Someone I'm acquainted with fell asleep at a banquet, and his head dropped into his soup. After a long pause, a fuss was made, because no host wants a man with a hyphenated name "drowning in consomme" on her party resume. "He's not a youngster," it was said in the papers, forgetting the atmosphere of martinis and the photogenic overtipped Sancerre.
Maybe he was bored with the soup.
My Buds
"It all starts to go downhill around 40. That's when our taste buds begin to stop growing back. … And with fewer taste buds in our mouths, flavors begin to taste … blander." (Bon Appétit, March 14, 2014.)
"Blander" is a word that no editor should let go by. But, I have read, our sense of smell goes by too. Which diminishment is more important?
I can smell bullshit better than ever and have zero faith in the ability of journalism or science to ascertain anything sensible about a sensual life. My pepper-flake quotient is no one's business but my own.
Still, when a plate is placed in front of me — most times now I'm the one who places it — I fall into its browns, yellows and greens, not in a newsworthy way, but just as finally.
Does that make me like or dismiss it? Brave contemporaries who buy new clothes and cookbooks continue to assume their part in an extraordinary eating future. Others give in to a completely understandable urge to recreate first antidotes to doubt, fear and unhappiness. A spoonful of one certain something can move us away from the graveyard, or right on in.
Here I am, cooking and eating as my local branch of the Culinary Library of Alexandria is crumbling. Sure, I can recall napkin spit-outs from five decades ago and know when a neighborhood soup has been over flame so long that the salt has doubled. Nothing gets by me. But the me is in another place.
What will he like for breakfast? I wake up, wondering.