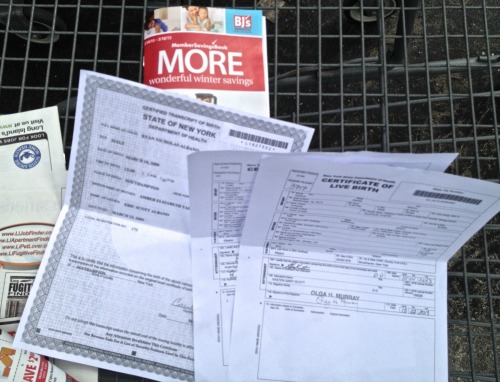 Here I am again at BJ's, the cut-rate Costco. Why come back after the other day's purse skirmish? Need kale — yes, I'm admitting it, sue me. So I grab a snowbanked cart from the lot to use, even for one item, thinking that the checker would be less likely to ask me to open my small black bag and divulge.
My, there's a lot of paper garbage in the cart: the usual store coupon-books — so primitive, they actually make you clip them — as well as one of my favorite racist coffee-table reads: "Long Island Fugitive Finder."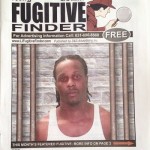 Issues of Fugitive Finder appear monthly in giveaway bins at markets all over Wrong Island. I've long wondered who at the magazine selects the star on the cover, and why. Do smart-suited, razor-tongued editors vie for their favorites, as they do at "Vogue" or "Vanity Fair"? (Oh, Anna Wintour has a house not too far from this very BJ's.)
In case you're curious, it's not always a black guy. Male and female Latins, Middle Easterners, and even the occasional none of the above appear: there's some attempt at criminal diversity. And the choice doesn't seem to be pegged on the nature of the accusation: a pot fiend or the fellow who stole "31 men's shirts valued at $1266.90 from the Express Store located at 1460 Union Turnpike" (that's $40.87 each) is just as likely to make the grade as your neighborhood serial rapist.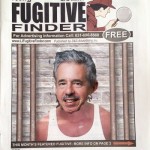 Wouldn't a "Your Face Here" copy make a great birthday gift, especially mixed into the regular stacks in his or her own village or town? Surprise!
More stuff is blowing around in the cart. What are these official-looking papers?
No, I can't believe it. Not one "Certificate of Live Birth," but two, for different children of the same parents, and a "Certified Transcript of Birth" for yet a third. (I fuzzed the photo at the top intentionally, so you can't read the names.) They look to be real copies, if you know what I mean, with all the necessary signatures and stamps.
Every shopper knows how easy it is to forget things in a shopping cart, especially with noisy kids and spouses in tow demanding constant attention. I bring the certificates into the store, of course, and watch the clerk's eyes widen with disbelief. She tells me she's going to look for the parents "in the system." I wish her luck.
We all should be grateful, I suppose, that they didn't leave the babies themselves in the cart, stuffed, as purportedly has happened before, in a … handbag.