At the end of the previous entry — "Baseball Barf, Excreted Espresso, Carole Lombard" — I asked readers to find the hidden film titles that peppered the deathless prose and send them in, winner and list to be posted. We finally have a victor, though competition wasn't exactly stiff: cinephile Bill Stern of Los Angeles, who is also director of the Museum of California Design.
Upon compiling the list, however, this writer realized that the contest is inherently unfair, because almost any noun, and even some gerunds and a few quirky verbs, have been a film.
Still, here's my list so far (movies referred to as movies are not included):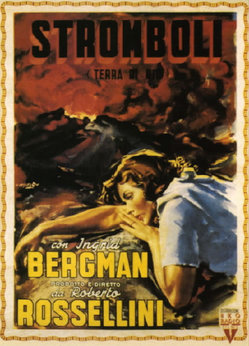 Airport
Ash
Beach
Boilerplate (in production)
Cassandra
China Seas
Coffee
Coverage
Eruption
Flora
Hollywood
Human
Matt
Matthew
Network
New York
Phillies
Repulsion
Revenge
Seaweed
Shipwrecked
Sky
Slow
Stromboli
The Kid
The Philadelphia Story
Under the Volcano
Wendy
More? You bet.