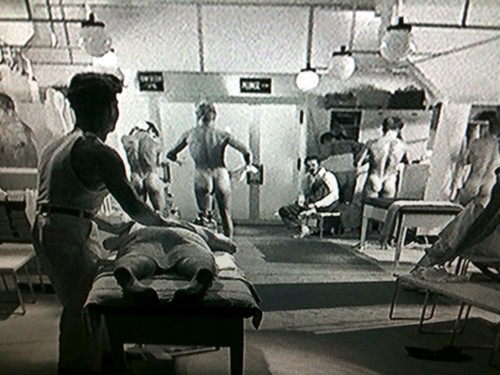 At this unsure moment, sex doesn't seem to be on everyone's lips. A decade ago, the bodies politic were forever getting it on, at least in the then-pulsating media and groovy groves of academe.
But now the topic has cooled to family-room temperature. Of course, I'm not sure about actual coital statistics — so this could be a New York Times trend story. It's like when, as a graduate student, I read that hetero anal sex was unusually popular in Europe during the reign of Napoleon.
So were Empire silhouettes. Any statistical correlation?
Please, historians, where's the … data?
The wonderful thing about erotic reality is that it rears its ruddy head wherever and whenever it has the chance. So I should have anticipated my initial shock and subsequent delight when, on a random Netflix billet-doux, I saw cinematic drool and lust run rampant in a 1934 pre-Code Paramount feature called Search for Beauty.
That's a nice title, no? It stars Buster Crabbe, well-known even now as a firm aquatic Tarzan, and an unrecognizably blonde Ida Lupino. The movie proposed a contest to choose the most athletic specimens from gymnastic Anglo places such as Scotland and South Africa, and it was in fact a "real" contest — in which 19-year-old Ann Sheridan won a part, a contract, a life.
Here's the deal. The movie has a scene in which hunky guys show their bare butts. What?!? The gluteal exposure adds nothing to character or plot development, and neither George Cukor nor Mitchell Leisen directed. Towels snap; flesh quivers; it all takes eight or nine seconds. At the time, anyone with a quarter could buy a ticket.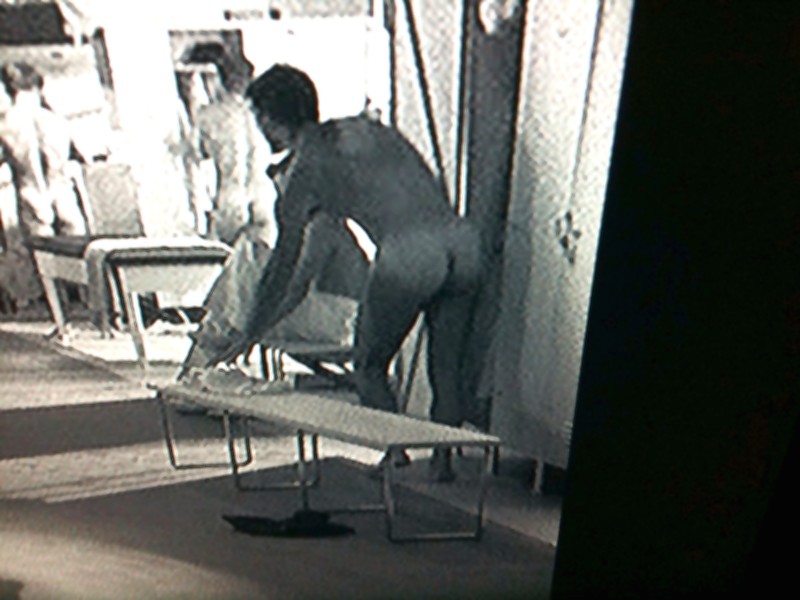 There's another scene in which the sad drunken actress Gertrude Michael ogles Crabbe's swimsuit bulges through binoculars. (She has a line like: "Oh, Momma, that's for me," but I didn't write it down, I was too surprised.) But the next photo is better than pert dialogue: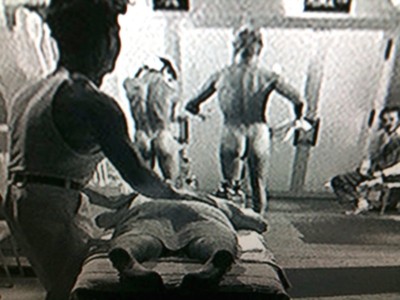 The actors above, if alive, must now be in their nineties. Film, of course, simulaneously denies and nails mortality. But how can anyone reject the sweet vitality pictured here, all subject to official and personal erasure?
Let's see if our century's video capabilities have any impact on cross-generational joy: