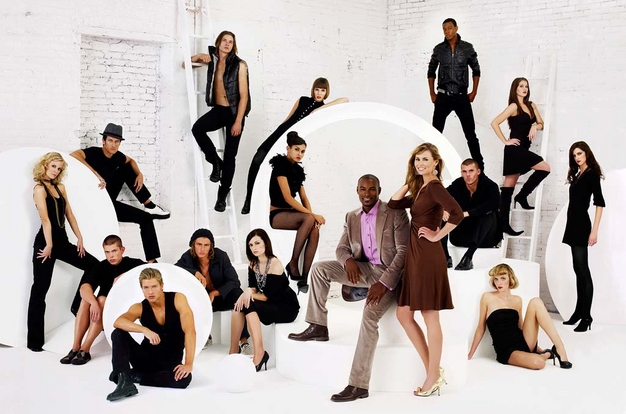 The two host-judges (foreground) and initial contestants on Make Me a Supermodel
Sincere congratulations, media scribblers, on a righteous strike.
During your absence, TV critics sneered at the temporary dominance of reality shows. But I had never understood their genre distinction, aware that those purportedly callow shadow-plays are scripted with the best of them. OK, semi-scripted. OK, employing a form of method acting, one without method.
I have praised the primitive, addictive, and unexpectedly sweet Project Runway in print before and, as it ends its fourth season, have no reason to recant. A fashion-design contest is the ploy, but the grabber is the obvious pleasure that men and women of all ages and sartorial preferences take in the making of something new to wear.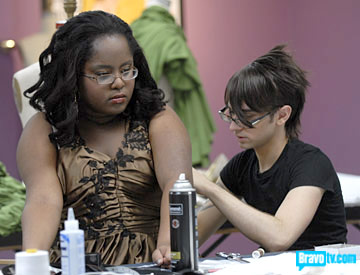 Project Runway contestant Christian (who may win) and his demanding prom-dress client
The Proms
Here's how a typical episode goes:
This week's design conundrum, a prom dress … $100 and 20 minutes to run up and down the aisles of a photogenic bolt boutique and score the fabric of one's dreams … two days to sketch and sew … fit a high-school diva … tears … get her to makeup (sponsor one) and hair (sponsor two) … second-act tears … a teeny runway show … "I was so relieved, my girl looked fierce" … and finally, one guest and three regular judges choose their best and worst, embarrassing winners and losers both with expert clichés whose vapidity is surpassed only by their inconsistency.
Reality? The pictured emotions may be suspect, but emotions on the sofa at home are real as the sweatshops humming far underground. I dare you to be unmoved. (How many times have I lost such a dare?) And tell me, where can you find another program dedicated to the on-site creation of beauty?
Top Chef, you say, also on Bravo? I feature the appeal of food as much as the next aesthetic consumer, but that program hasn't found a way to get beyond knife glitz and schoolyard bullying.
Model Tease
I also can't get enough of the new runway show Make Me a Supermodel. ("Make me a malted." "Poof, you're a malted.") The youthful male and female contestants flown from Plano, Texas, and Nashville, Tennessee (yes, he's the married twink prison guard) to share bedrooms in a Manhattan townhouse as they compete for the top spot are cute as glandular buttons. But they are "playing themselves" on so many levels of vacuous, Web-teen artifice, in front of so many simultaneous cameras, mirrors, and lights, that the result could have been put together by the Writer's Guild team of Albee-Pinter-Ionesco.
Somehow, a bracing bit of charm squeaks through — and this week, for the first time, yours truly compromised his hard-won critical integrity by voting via computer for one of the three threatened candidates he most wanted to keep in the running. (It's gay-guy Ronnie, the only out contender. He's not doing all that well because the judges keep saying his look is too "All-American." Irony is not the show's strongest suit.)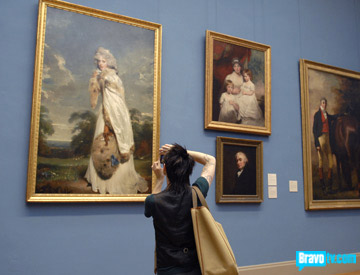 A Runway contestant — Christian again, who may win — seeking inspiration
Both Paintings and Clothing Are Hung
In case you think you have reached the very bottom of the cultural barrel with these televised treats, you're in for a surprise if you click here. As you see, five Project Runway finalists are being led by mother hen Tim into the recently refurbished, overly praised Greek and Roman Galleries of the Metropolitan Museum of Art. It's early morn and the place is empty, just like in a movie — what a nice museum, to let them in before everyone.
"I've never been here," says sloe-eyed, open-faced Rami, a 31-year-old, Ramallah-born fashion designer from California, without a smidgen of bourgeois embarrassment. Each of the troupe is given a little silver camera and asked to choose an artwork in Antiquities, Euro Painting, or the Temple of Dendur that would "inspire" his or her next creation.
Rami is known to like draping, so, big surprise, he shoots Aphrodite. Soon there's an online vote about "Rami's draping addiction" — 72 percent of respondents think he should drop the drapes. Who says classical education is dead?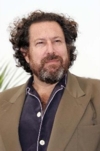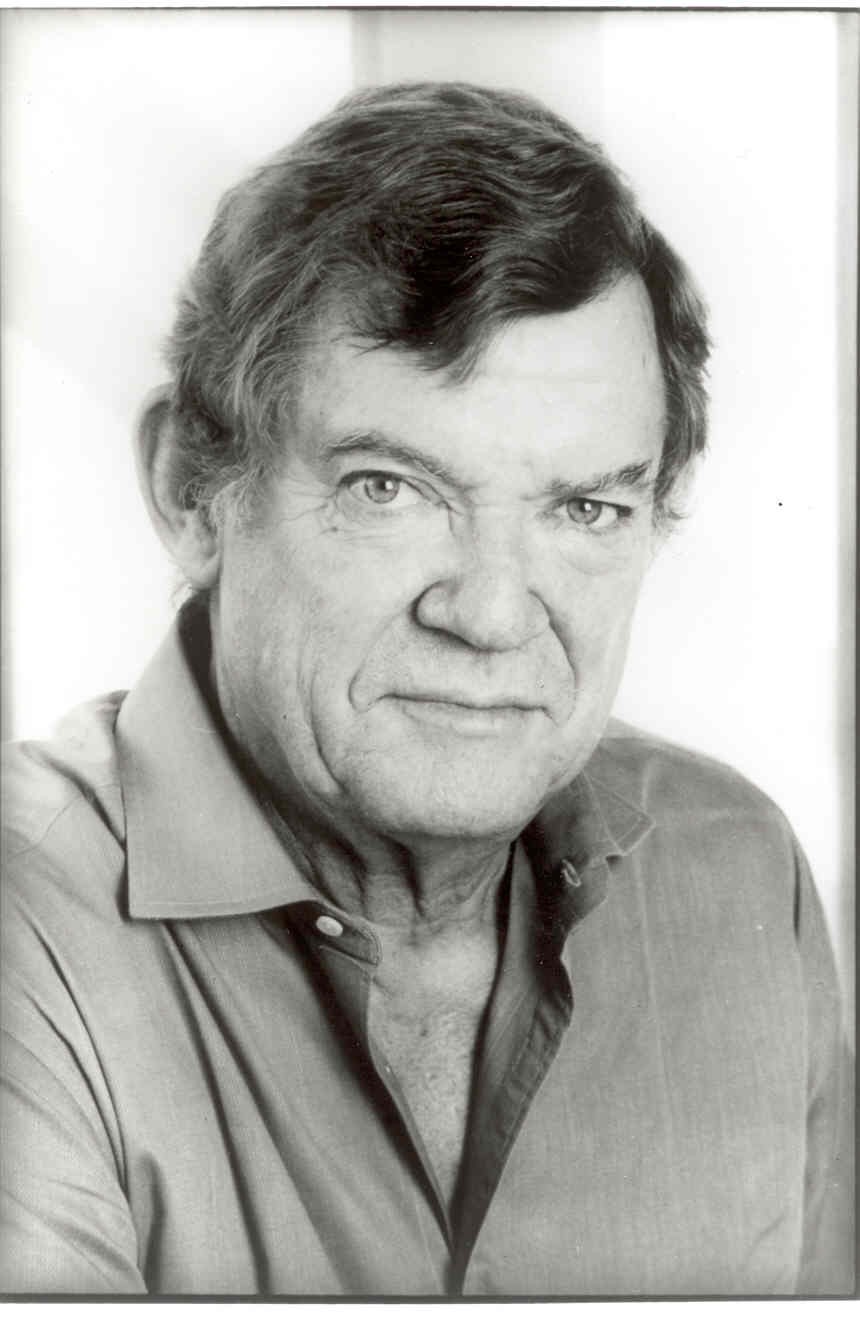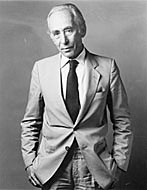 Make Me a Superartcritic's ideal panel
Critics Next
I've been waiting for public television to roll out (on square wheels) its version of reality, but so far nothing has appeared. Variety recently reported that Sarah Jessica Parker is getting ready to pitch a show in which tyro artists would compete to make the best (most salable?) artwork. And the judges would be ….
But that reality sounds too real for PBS, so I suggest moving it up a notch and offering the gouty network a show in which I myself would be pleased to have a part: Make Me a Superartcritic.
Scour the nation for 10 fresh, aspiring, small-town talents who have dreamed about the glamour, recognition, wealth, and lobster-filled summer junkets that make a career as a famous art critic the most gratifying goal anyone might imagine. Set them up in underheated apartments at least two bus and/or subway connections from New York's Chelsea, epicenter of the international art world.
Provide meals for five days a week and see if they can cadge the rest at openings or parties.
It should be fun. Throw the kids out each episode to see a few shows, and have them come back with their best short, medium, and full-length reviews. Have them face a gantlet of bloodless editors at, say, Art in America. Have them negotiate with gallery bigwigs about that ethically delicate but lucrative catalog.
And the panel of judges? Perhaps in this case a mix: of distinguished artists, critics, and dealers. To start, how about Julian Schnabel (now that he needs movie critics, not art ones, he can be objective), Robert Hughes (cameras make him look better, not worse), and Leo Castelli (he's dead, but that won't matter). And for the first guest expert, who can better ascertain the true value of art and the importance of criticism than Sotheby's soigné auctioneer, Mr. "Rockefeller Rothko" himself, Tobias Meyer?
Yes, they're all males, males of a certain color, but this is the art world.
I think we could have a hit.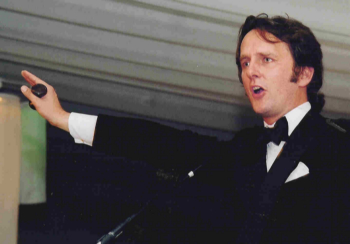 "Sold!"
* * *
For an automatic alert when there is a new Out There post, email jiweinste@aol.com.