Jazz, blues, American literature and where I'd go for a day in a time machine are topics I address in an email interview with Michalis Limnios who blogs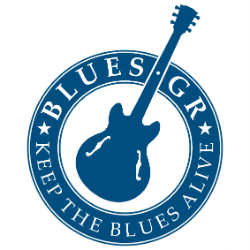 at Blue@Greece. I post this item out of sheer vanity, reinforced by my being presented with a Spirit of Jazz Award tomorrow (9/16) by the Englewood Jazz Festival, taking place from noon to 6 pm on Chicago's South Side in Hamilton Park, not far from where I grew up.
Performers include saxophonist and organizer Ernest Dawkins, singers Dee

Alexander and Carolyn Fitzhugh, the Live the Spirit Residency Big Band and trumpeter Wallace Roney. This one-day free fest is the important date between the Chicago Jazz Festival and the Hyde Park Jazz Fest (where I'll present the Jazz Journalists Association's Flutist of the Year Award to the great Nicole Mitchell, appearing with kora player Ballake Sisoko in the debut of their Bamako*Chicago Sound System).
I'm thrilled to stand for this Spirit honor with fellow recipients trumpeter-composer-Chicago Jazz Philharmonic leader Orbert Davis,and Sirius/XM jazz director-record producer-journalist Mark Ruffin, who credits me with giving him his first paying job in radio about 40 years ago).
But back to ME: Here's the pull quote Mike used from my response to the heady question, "What is the impact of Blues and Jazz on literature and on the racial, political and socio-cultural implications?"
Mark Twain was at the font of the American vernacular style the blues and jazz gave impetus to, and we can put Walt Whitman, Stephen Crane, Jack London, a few others there, too. Then read the fiction of Dashiell Hammett, Ernest Hemingway, Henry Miller, Jack Kerouac, Ishmael Reed, Chester Himes – "hear" the rhythms and snap of their language, the sounds of people meeting in the streets and taverns of modern cities – that's jazz and blues.
Asked "How has the Blues and Jazz culture influenced your views of the world and the journeys you've taken?"
Jazz has helped me learn to be adaptable and has heightened my sensitivity for responsiveness. It's encouraged me to savor life in all its dimensions, and swing with it, try to make it work for me, dance lightly and gracefully, with power when advisable. It's taught me about changeups I can use in my writing.
Where I'd go in a time machine?
Room 305 of the Savoy Hotel, Chicagon on February 15th, 1943, to overhear Charlie Parker and Dizzy Gillespie hash out the basics of what became bebop for their first recording. Or back to Soldier Field, Chicago on August 15, 1965, to hear John Coltrane with Archie Shepp, McCoy Tyner,

Jimmy Garrison and Elvin Jones at the DownBeat Jazz Festival (Gerry Mulligan, Woody Herman, and the Thelonious Monk Quartet were also on the bill). I was there!"
howardmandel.com
Subscribe by Email |
Subscribe by RSS |
Follow on Twitter
All JBJ posts |