Why give Jazz Awards? See
my new column in City Arts re the event Monday
6/14 at City Winery in NYC, produced by the Jazz Journalists Assoc.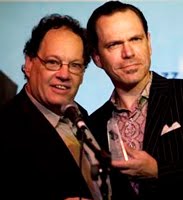 (Full disclosure: I'm deeply involved — as left, last year presenting Kurt Elling his statuette for Best Male Vocalist, photo by Enid Farber. See us this year, streaming live video online at www.JJAJazzAwards.org, with satellite parties in Albuquerque, Berkeley, Chicago, Portland, Seattle, Scottsdale, and tweeting using the hashtag #jjajazzawards)
Below, Clifton Anderson in 2009, with Awards for Sonny Rollins, photo also by Enid Farber.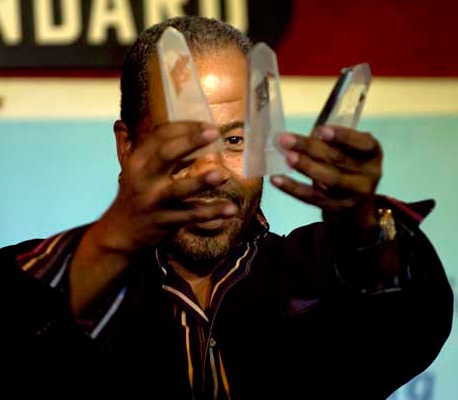 howardmandel.com
Subscribe by Email |
Subscribe by RSS |
Follow on Twitter
All JBJ posts |