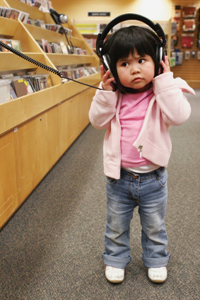 They're still kicking around the "what benefits a new music review most" topic over on NewMusicBox, a subject that really deserves a constructive discussion and is to everyone's benefit if it ultimately results in better reviews being written and published. I'll admit here that the topic also makes me a bit nervous, however, because it reminds my of my own anxieties when it comes to balancing the needs of the insider and the general audience, the creator and the consumer, as well as the professional talents of the artist being critiqued vs. the writer doing the critiquing (alongside those of editors of all stripes). I've never been a composer, but I've been a performer and understand intimately the many hours that go into preparing a performance. I only spend a fraction of that time drafting my response, and I feel the weight of that responsibility every time I start typing.
Much of the Box discussion has spun off around one issue: the impact of space constraints. Online the number of acceptable characters is a question of attention span, but in print she is an even crueler mistress. For never was a story of more woe, it sometimes irrationally seems to me, than when I'm sitting at my laptop, watching that word count tick up and the hours tick by, and editing my own work back around to the point that I'm shouting to no one in particular besides the cat, "But what do I even really mean by that anymore?!?"
My most memorable moment of jumping such hurdles (funny after the fact, but not at the time) actually came in a review I did for the Washington Post. I was handling two new discs: one from Meredith Monk and one of work by Morton Feldman, together, in what was probably supposed to be 250-word item, but the review I brazenly turned in had 288. It took me all day–literally. I found it so difficult to work out how to fit the puzzle pieces together that I questioned if I should even be a music writer anymore. By nightfall, I cut my loses and hit send. If I had contributed no great insight, I felt I had also done no harm.
Now, if we follow this particular story to the end, my editor wrote back thanking me for my new music haiku, but pointed out that it seemed there had been a miscommunication and that each disc could have been written about individually. The additional available space suddenly felt luxurious. But really, in light of attention-grabbing experiments like Chris Weingarten's 1000 Times Yes project, during which he tweeted 140 character record reviews (you can catch the "best of" and all the rest around here), I wonder if more words are really the issue. Maybe at this point in music journalism's evolution, the issue worth focusing on concerns what your community of readers need and want from however many words you give them. Reflecting on the parameters of meeting that challenge, internally and with the community, is surely a discussion worth having regularly.