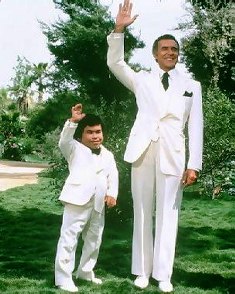 We have known for a long time that
the second or third class status of the arts as general education in our public
schools would probably never change until some powerful people at the national,
state and local level are inspired to declare them essential as a matter of
policy. Ultimately, that policy must be
expressed and rigorously enforced through legislation that asserts the arts must
stand as equal domains with science, math, social studies, English and other
languages. Then, barring a national
shutdown or other Acts of God, when school is open and teaching and learning
are under way in our land, the arts will be taught as carefully and
intentionally as their sister subjects. Why? They contribute to every child's cognitive,
social, civic, physical and emotional development. Just like all the other
subjects. Period.
What prompts this statement, now, in
the middle of yet another financial crisis and threatening foreign wars, is the
Webcast NYC Schools Chancellor Joel Klein delivered a several days ago to the
city's principals warning them of more severe, across the board budget cuts.
(Note: Richard Kessler has posted the full document on the Dewey21C website of
ArtsJournal. It is worth reading.)
I have combined two excerpts that,
without mentioning the arts, makes it crystal clear how the arts, arts
partnerships, and arts afterschool programs are likely to suffer in the year(s)
to come:
"...as you can imagine, the magnitude of the
necessary cuts across our school system will mean that most schools will need
to significantly reduce OTPS [Other Than Personnel Services], per diem, and per
session spending. This means potentially
large cuts to after school and supplemental programs...Although you will have
the discretion to make the cuts you feel are in the best interest of your
schools, you should look carefully at
non-personnel areas such as per session and OTPS (italics mine). My staff
will be reviewing your preliminary decisions regarding your budgets so that we
can get a sense of what the overall impacts are on the system. While you will
have the discretion to make the decisions you think best fit your schools, if
these decisions seem to tilt too heavily toward excessing, I will ask that you
rethink your budget priorities..."
The implicit and
explicit message here is that when principals make decisions for their schools,
the arts ("after school and supplemental programs, per session and OTPS
expenditures") are fair game. This from a chancellor who provided strong
support for the New York City Blueprints for the Arts and the staffing of the
Arts and Special Projects Office at the Department of Education. It is important to remember that
Project Arts money (dedicated funding for the arts that had been roughly $65 per student) has been absorbed into the general budget for each school so
there is no longer even a semblance of a "line item" for the arts as education
in the district.

Now let's imagine that the New York City school
system was governed by an instructional policy that treated the arts as muscle and
sinew in general education. The likelihood of losing more arts teachers through
attrition would not loom so large as it does now since the Chancellor suggests
that "title" positions need not be replaced if the principal chooses to leave
the job vacant in order to stay within a shrunken budget.

If the arts were part of the basics in NYC
school policy, Chancellor Klein could have listed arts teachers as immune from
"excessing" and critical community arts services as exceptions, just as he did
with Special Education and Science (among others).

If the policy were in place, and if quality
school partnerships with the community cultural organizations were regularly
assessed and recognized as contributing to the general education of every
child, these partnerships would be eligible for support by both tax money and
private funds, not abandoned or certainly diminished, as is likely to happen
until the fiscal mess we're in clears up.

Whether in small groups, large assemblies or
official meetings, we must begin to nudge a serious agenda forward to address the
towering importance of a coherent, fiscally and geographically equitable arts
policy for the New York City schools. If we do not start to mobilize our
thoughts and take action soon, I worry that teaching and learning in and
through the arts will be seriously jeopardized next year and possibly for many
years to come.

I am not talking about advocacy, here; I am
talking about action protected by wide discussion and hopefully some useful agreement
on the value of the arts to our kids and our society. We cannot afford to wait
for Godot any longer.

Are we up for this challenge?

*******************************************************************

JANE REMER'S CLIFF NOTES

We are at another rocky
precipice in our history that threatens the survival of the arts in our social fabric
and our school systems. The timing and magnitude of the challenges have
prompted me to speak out about some of the most persistent issues in the arts
education field during the last forty-plus years.

My credo is simple: The
arts are a moral imperative. They are fundamental to the cognitive, affective,
physical, and intellectual development of all our children and youth. They
belong on a par with the 3 R's, science, and social studies in all of our
elementary and secondary schools. These schools will grow to treasure good
quality instruction that develops curious, informed, resilient young citizens
to participate fully in a democratic society that is in constant flux.

I have chosen the title
Cliff Notes for this forum. It serves as metaphor and double entendre: first,
as short takes on long-standing and complicated issues, and second, as a verbal
image of the perpetually perilous state of the arts as an essential part of
general public education. I plan to focus on possible solutions and hope to
stimulate thoughtful dialogue on-line or locally.

*******************************************************************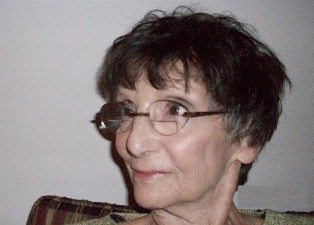 Jane Remer has worked nationally for over
forty years as an author, educator, researcher, foundation director and
consultant. She was an Associate Director of the John D. Rockefeller 3rd Fund's
Arts in Education Program and has taught at Teachers College, Columbia University
and New York University. Ms. Remer works directly in
and with the public schools and cultural organizations, spending significant
time on curriculum, instruction and collaborative action research with
administrators, teachers , students and artists. She directs the Capezio/Ballet
Makers Dance Foundation, and her publications include Changing Schools Through the Arts and Beyond Enrichment: Building
Arts Partnerships with Schools and Your Community. She is currently writing
Beyond Survival: Reflections On The
Challenge to the Arts As General
Education. A graduate of Oberlin College,
she attended Yale Law School
and earned a masters in education from Yale Graduate
School.