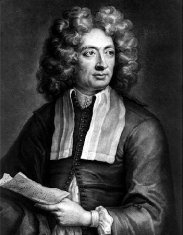 I've always felt open to a wide range of influences in my music.  That's not the right approach for everyone – some composers must focus on one or two strong influences – but it suits my character and the kind of music I want to create.
Been working on a new piece, though, that has an influence I never would have anticipated.  The music takes the form of many short movements – each under two minutes – strung together with even briefer connectors.  There are many antecedents for this approach – Schumann, Webern, even some of my own past work. – but midway through the composition process I realized that a random hearing of Arcangelo Corelli's Opus One Trio Sonatas a few weeks before had played a role in triggering my conception for this piece.
Corelli is not a composer I have ever given more than a passing glance.  The way music history was discussed in the twentieth century – when music was judged by what came after, instead of on its own terms – relegated him to a subordinate role.  The accepted narrative had composers of succeeding generations ingeniously devising ways to build large musical structures, beside which Corelli's brevity made his choice of title – "sonata" – comically presumptuous.
But I was struck, upon encountering these pieces in the twenty-first century, by how vivid and mercurial they are, even within their brief spans.  Take number seven, for example.  The whole sonata – three movements — takes less time to play than Cage's silent piece, each movement just over a minute in length.  Indeed, none of these sonatas last much more than six minutes.  Yet throughout the collection one encounters a terrific array of engaging music.
Not the music I would choose for an hour of intensive listening, but that's not the way these pieces were intended to be heard.  And that's what I mean by judging music on its own terms: Corelli had no interest in making grand statements with these pieces.  Instead, they sketch sharp musical images with a minimum of fuss.  A good lesson in times when we are too easily seduced by pomposity, times when opulence can feel inappropriately grotesque.