"Times Change" is a time-dishonored argument for justifying moral lapses, whether they're #MeToo transgressions (Plácido Domingo version) or retention of antiquities that were likely looted (Philippe de Montebello version).
Those accustomed to the old rules need to get with the new program: The operative slogan has changed from "Times Change" to "Time's Up!"
Speaking of which, here are a couple of the Metropolitan Museum's recent givebacks of dicey acquisitions:
Two cross-armed sentinels, residing at the Met for 20 years, seen here flanking the entrance to Gallery 249 before their return to Cambodia in 2013: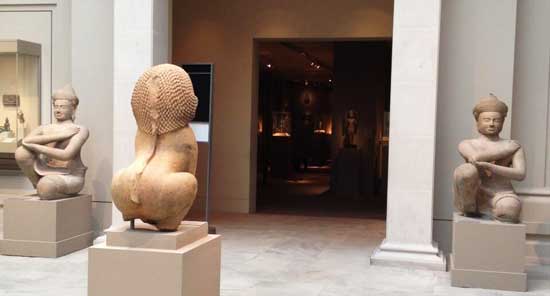 A gold-sheathed priest, purchased in 2017 for $3.95 million, but pulled off view early this year to be returned to Egypt: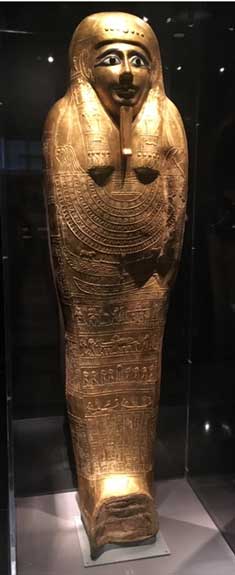 The Met's attempt to recover the $3.95-million price for the above coffin from Paris dealer Christophe Kunicki is still pending, a Met spokesperson today told me.
Under its new director, Max Hollein, and new president, Dan Weiss (who, unlike Tom Campbell, are not holdovers from the de Montebello years), the Met is also seeking to redress past antiquities iniquities related to works with problematic provenances that it acquired from the now disgraced Manhattan art dealer, Subhash Kapoor. He is "currently jailed in India, where he has been awaiting trial on [antiquities-related] charges for nearly eight years," as reported recently by Tom Mashberg in the NY Times.
The Met's legendary former director (as quoted in 2007 by Richard Lacayo of Time magazine) said this when asked whether his institution should "have gone about things differently when it made [antiquities] acquisitions in the past":
Everybody lives according to the norms, the ethics and the behavioral patterns of their own day. Retrospective judgments aren't very useful. There was a laissez-faire attitude then that there isn't today.

Times change.
That de Montebello pronouncement was eerily echoed recently by Domingo, my favorite tenor from decades of opera-going, whose name must now be added to my list of cultural luminaries whose falls from grace have hit me the hardest. In attempting to deflect multiple recent allegations of sexual harassment, Plácido (as quoted by Michael Cooper in the NY Times) argued that "the rules and standards by which we are—and should be—measured against today are very different than they were in the past."
These are different times. But what time has changed are society's malleable mores, not the bedrock ethical principles that should have always governed behavior, in those days as in these. Exactly what didn't distinguished museum professionals understand about the importance of steering clear of objects with dicey provenances that were likely to have been recently looted?
The impetus for the Met's renewed scrutiny of its Kapoor-related holdings is the recent news that the Manhattan District Attorney's Office has charged Kapoor "with running a multinational ring that trafficked in thousands of stolen objects, valued at more than $145 million, over 30 years," as reported by Mashberg.
"While the recent charges brought by the Manhattan DA did not involve any pieces in our collection," a Met spokesperson told me, "that did cause us to yet again examine this issue, which is not unusual: All institutions should be responsive to new developments."
The Met's Kapoor-related holdings (some of which you can see here on the museum's "Collections" website) had been called into question before: In 2012, after the Chasing Aphrodite blog had cast a harsh spotlight on them, I went into the South and Southeast Asian Galleries to have a look for myself: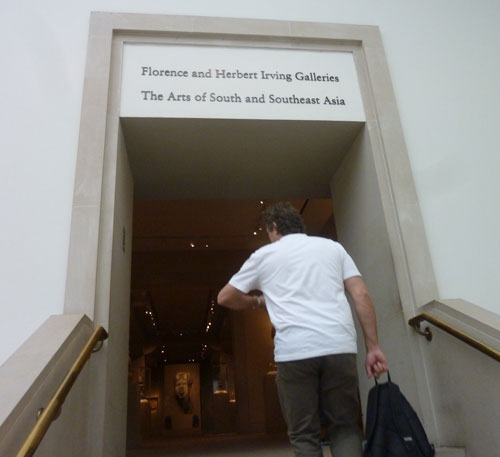 Here are three strong, sensuous, objects (the first ceramic, the others terracotta), more than two millenniums old, that came from Kapoor or his gallery: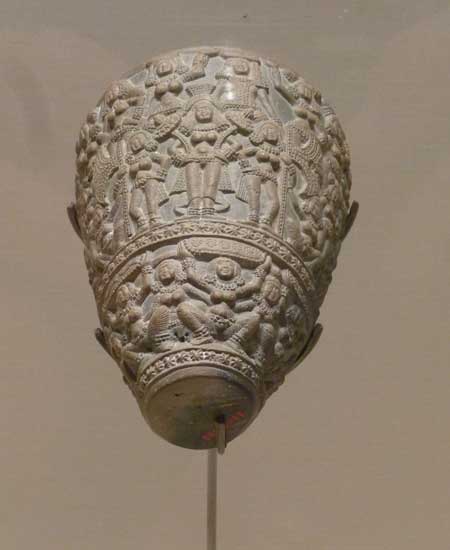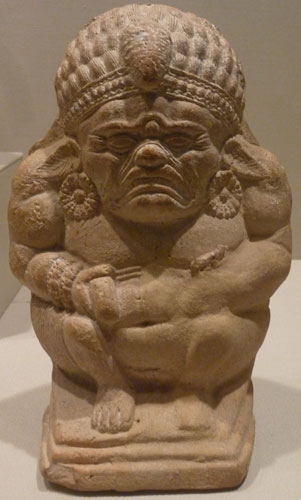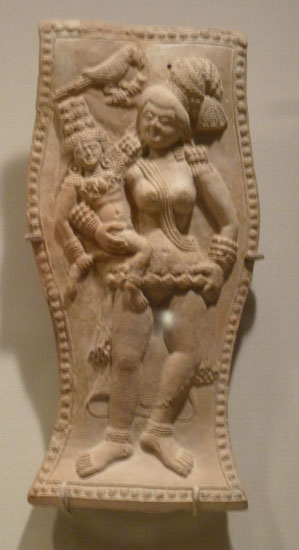 The Met's press office at that time (2012) blew off journalistic inquiries from me, Jason Felch (of "Chasing Aphrodite" fame) and Robin Pogrebin of the NY Times regarding its Kapoor-related holdings. I was then told that the museum had "no active issues" regarding objects from India.
Now, as it seeks to borrow important objects from that country (and others) to enrich its 150th-anniversary exhibitions next year, the Met has more incentive than ever to foster mutually beneficial cultural relations by making amends for past transgressions. Those of us who will miss some of the works to be relinquished can only hope that reciprocal loans and other cooperative arrangements can help to ease the pain of loss.
A NOTE TO MY READERS: If you appreciate my coverage, please consider supporting CultureGrrl by clicking the "Donate" button in the righthand column. Contributors of $10 or more are added to my email blast for immediate notification of my new posts.