Is it mere coincidence that First Lady Melania Trump tweeted a shoutout to the National Endowment for the Arts (@NEAarts) on the same day that her husband released a FY2020 budget proposal (pp. 110 & 111 of the above-linked .pdf) that would eliminate NEA and its sister agency, the National Endowment for the Humanities, because "activities funded by NEA [and NEH] are not considered core Federal responsibilities"?
A productive & successful morning at the @WhiteHouse. Thank you to all who take part in the Interagency Working Group on Youth Programs. I'm looking forward to our continued work together! #BeBest@HHSGov @USAID @StateDept @NEAarts @ONDCP @FEMA @DHSgov @HUDgov @usEDgov pic.twitter.com/IIhMrXe70V

— Melania Trump (@FLOTUS) March 18, 2019
Also slated for elimination in the White House's budget proposal are the Institute of Museum and Library Services and federal funding for the Corporation for Public Broadcasting (pp. 107 & 105 of the budget proposal .pdf). The White House's proposal allocates token amounts to the targeted agencies to facilitate the "orderly termination" of their programs.
If you think that you've heard all this before, it's because you have—twice: President Trump made similar proposals for FY2018 and for FY2019, but both times, Congress came to the rescue. The President's attempts to enact these and other draconian measures are more unlikely than ever to succeed, now that Democrats have control of the House.
IMLS's website provides a comprehensive explanation (here and here) of how the budget process will play out. This 24-step flow chart shows the path from where we are now (the Step 1) to final enactment by Congress of the Federal budget.
It's a protracted process but complacency among the arts constituency is not an option, especially because the federal agencies themselves "are prohibited from using federal funds to engage in lobbying either directly or indirectly," in the words of NEA's FAQs page. That hasn't stopped the targeted agencies (here, here and here) from touting their importance to citizens of diverse communities of all sizes, around the country, and urging their supporters to rally to their defense.
Until the fiscal future gets sorted out, the agencies are functioning as usual, accepting grant applications for FY2020 (which they may or may not be able to fund). It seems like a sign of these uncertain times that NEA is still operating with an acting chairman, Mary Anne Carter, more than eight months after the departure of Jane Chu, an Obama appointee.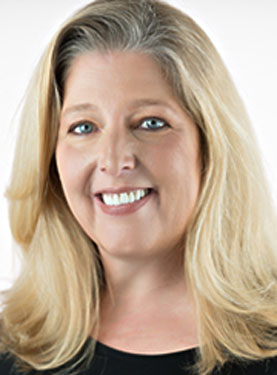 Don't panic, art-lings, but do contact your Congressmen and talk up the importance of federal funding for arts and humanities in op-eds (remember this one?), blog posts (remember this?), letters to the editor, petitions and, of course, social media pile-ons (i.e., #SavetheNEA; #SavetheNEH).
But you didn't really need me to remind you of that, did you?