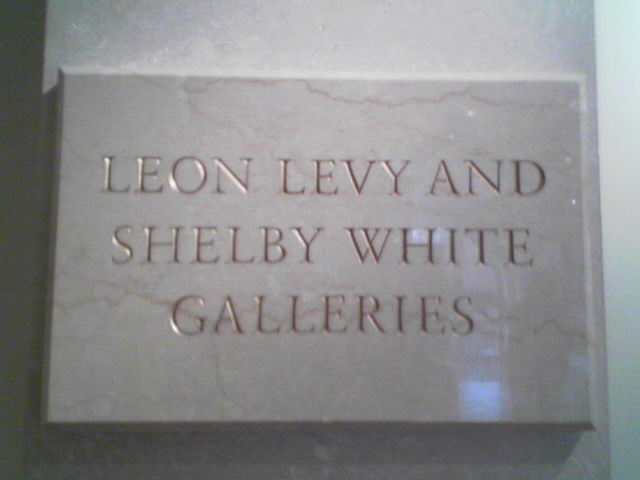 The Metropolitan Museum's Recognition for Its Controversial Benefactor
During his visit last month to New York, Italian Culture Minister Francesco Rutelli not only said he had reached an antiquities repatriation agreement with Princeton University (which Princeton still says has not been finalized), but also, as I then reported, "enigmatically mentioned that he hopes for additional 'good news from our American trip.'"
Now the Italian Culture Ministry has sent me a news article, published last Sunday in the Italian-language newspaper Il Messaggero, which suggests that Rutelli's "good news" might refer to talks with the antiquities collector and Metropolitan Museum patron Shelby White.
Fabio Isman reports:
During his recent visit to the USA, Rutelli found agreement with the Princeton museum and Shelby White, a "VIP" American…with a rich collection…."We are a step away from a final accord….The negotiations are substantially concluded. They will permit the return of important pieces to Italy's possession. ['Possesso' can also be translated as 'ownership.'] Shelby White's gesture is important, because there is no legal obligation for the restitution of works belonging to a private collection."
The NY Times had reported, several weeks before Rutelli's visit, that a final agreement could not then be reached because White had required assurances from Italy that she would not be subject to future claims. The Italian news report does not specify whether that impasse has now been resolved.
Are Rutelli's "agreements" realtà o speranza?