That old grade-school test question – Which of these does not belong? – offers a key to the aesthetics of the expressively hot, as opposed to the classically cool. The hint of crazy within the solid citizen, the blood in the water and the worm in the rose (mortal, guilty) move us in a way that visions of perfection rarely do.
In honor of the flaw, a small survey of its recent, robust manifestations.
Douglas Gordon Three Inches (Black) 1997 (image via)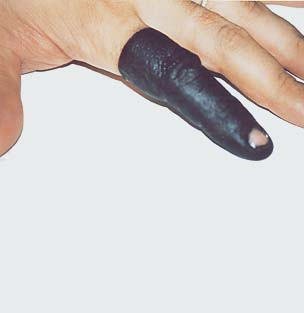 Susan Robb: Three from the last decade (images via)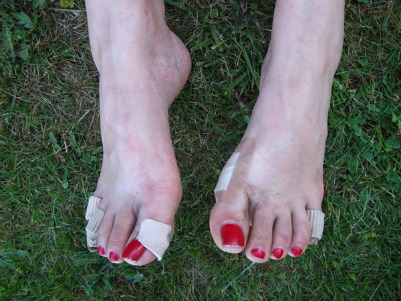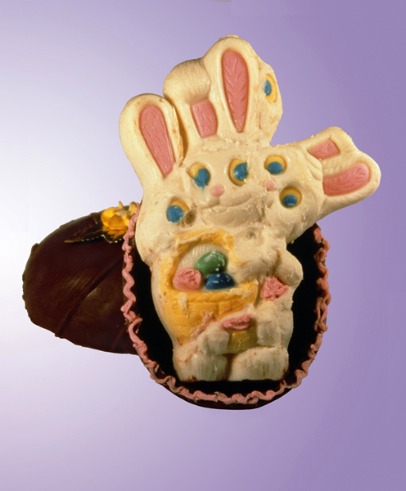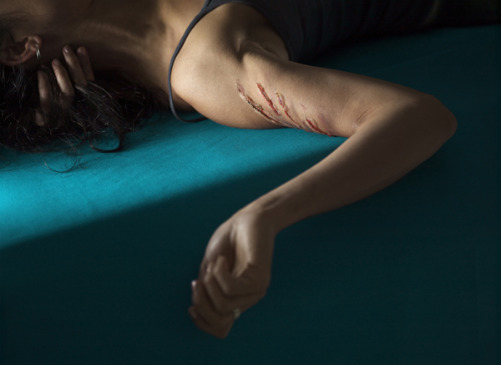 Winkler + Noah, from The Puppet Show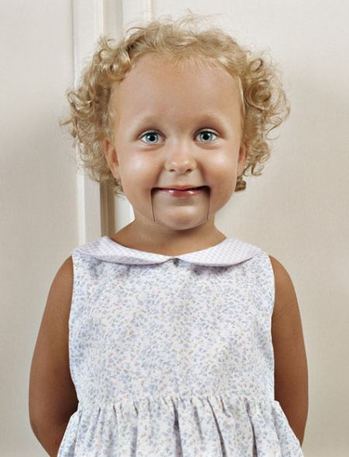 Alice Wheeler KATHLEEN HANNA, OLYMPIA, 1993 Inkjet print 40.5 x 27 inches, edition of From "Women Are Beautiful" (image via)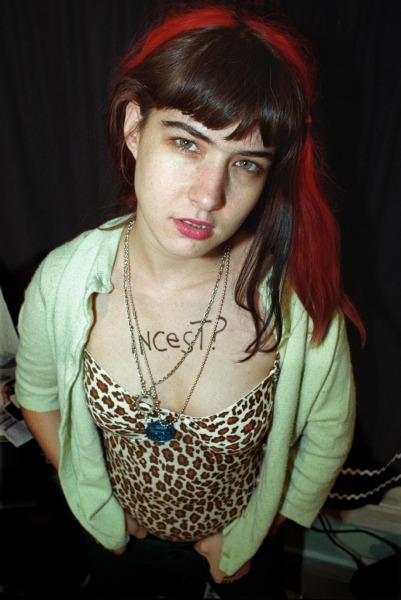 Grant Barnhart Black Box Cutter 2009 (image via)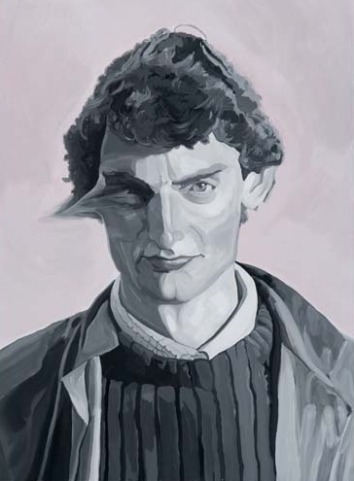 Roger Shimomura HOUSING DISCRIMINATION, 2003
Acrylic on canvas, 20 x 24 inches (image via)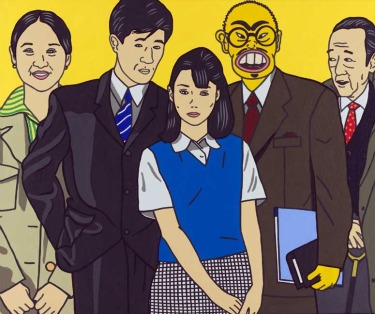 Alwyn O'Brien
Allegory of Something
2010
Manganese Clay and Glaze
10″ x 8 3/4″ x 5 3/8″ (image
via
)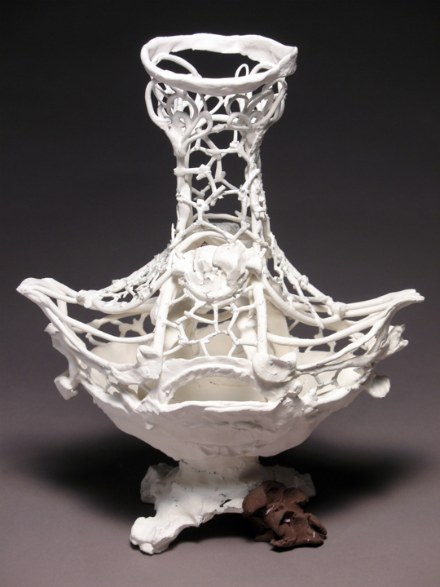 As a birthday present, my alcoholic father-in-law once received from a teenage son a recycled collage. An empty bottle from the old man's favorite brand bore a new label. Instead of
Old Crow
, it now read,
Old Croak
, with the dead mascot bird drawn below.
Sean M Johnson
Grandpa
2008
Rocking chair, Jack Daniels bottle, pack of cigarettes
60″ x 46″ 38″ (image via)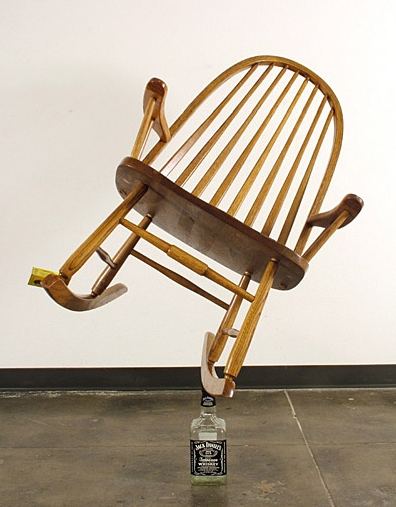 Speaking of alcohol, Jack Daws INDIAN FLASK, 2005
(left: BEAR, center: RAVEN, right: EAGLE)
Found decal on found stainless steel flask
7 x 5 x 2 inches (image via)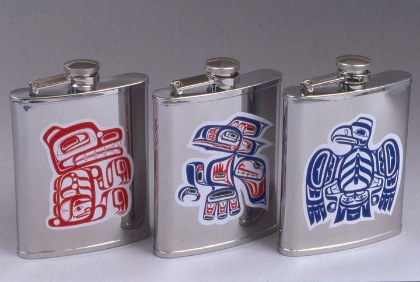 Finally, the master of the flaw in furniture, Roy MacMakin