Born in Seattle in 1983 and now living in Los Angeles, Noah Davis paints in the eye of a temporal storm. The present is calm as past and future rage around it.
Noah Davis Bust 2 2010
Oil on canvas
36″ x 36″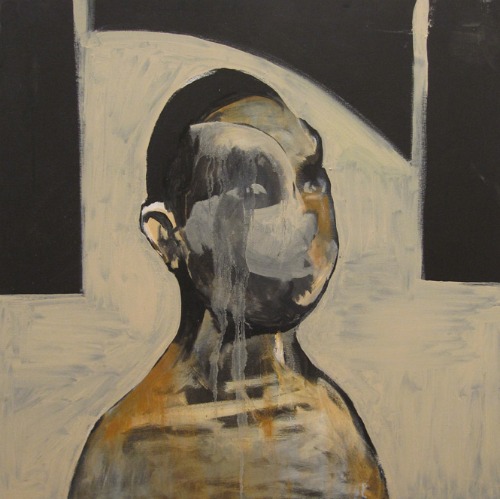 The past: Cranium to nose quote Picasso. To the extent that the figure resembles a squashed thing, an insect smeared on a window, there's Francis Bacon, without Bacon's sense of rage and hurt. In the future as Davis imagines it, the detachment of the dead has invaded the bodies of the living, allowing them to crumble without complaint, like sculptures in parks. Their survival absorbs them without exciting their interest. If they fail, they will not mourn their own passing.
Noah Davis The Future's Future 2010, Oil on canvas, 60″ x 72′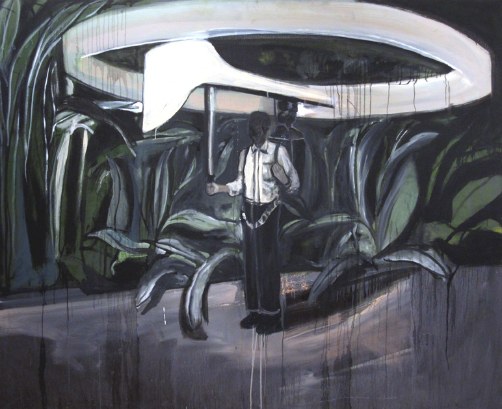 I love the paint handling, the leisurely expanse of paranoid space, the orchestration of unnatural light. Davis had a gorgeous show at James Harris Gallery through Nov. 27.