Mequitta Ahuja Wriggle, oil on canvas, 41″X26″ 2008. Could have been titled, Medusa takes a nap.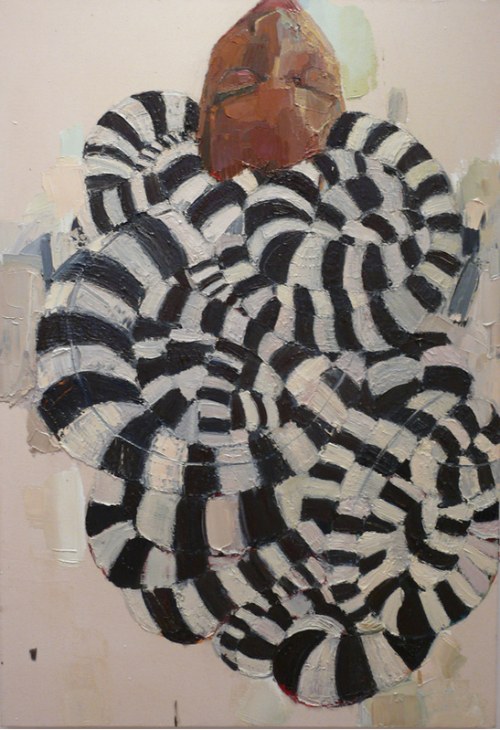 Geoffrey Chadsey
Welterweight, 2002
Watercolor pencil on rag vellum, tape
57″ x 24″


Another great Chadsey figure with flowing locks. (Not safe for work.)
Lauren Grossman Behold 2003
Iron, wool, steel. 13″x21″x12″ Rolls on casters.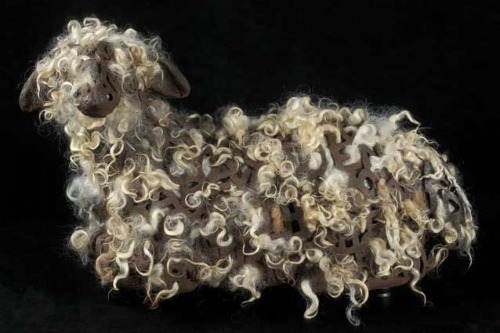 Mequitta Ahuja, again. Flowback, oil on canvas, 68″X51″ 2008