With the fall of Howard House and other spaces shaky on their pins, the appearance of two promising newcomers is heartening news. Norman Lundin and Robert Yoder will open their own galleries this fall, each devoted to other artists.
Lundin is represented in Seattle by Francine Seders Gallery, where his exhibition, Gray Light: Four Years of Painting, continues through Oct. 3. (My review here.)
Lundin, Arctic River at Night oil / canvas, 2010
24 x 36″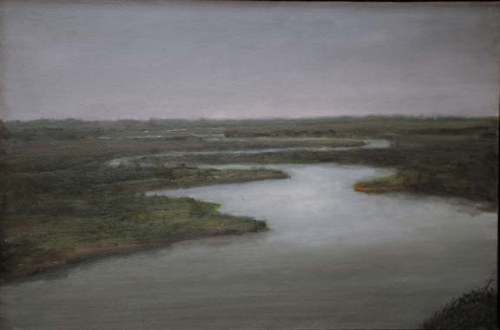 The title of Lundin's new venture is Prographica: Fine Works On Paper.
Lundin:
I am developing it in association with Francine Seders. Also, the Koplin Del Rio Gallery in LA, which has represented my work for many years. Both galleries are helping me get up and running; they've given me practical advice, offered me their mailing lists as well as their considerable marketing savvy
The gallery will specialize in contemporary drawings, photography, and other fine works on paper.

The art will range from straightforward traditional realism to work that is quite abstract. Of the artists represented some will have substantial professional achievement, there will be too, those artists whose reputations are emerging. I am aiming toward an opening in November; the first show will be a group one. This show will be important, as it will be the exhibition that gives the gallery its character.
Launching a gallery in the current economy is a chancy undertaking to be sure.

I have, though, sufficient funding to get the gallery off the ground and through the first couple of years, which may indeed be lean. The address is:
3419 East Denny Way, Seattle 98122.
I should add that my own work will not be represented by the gallery.
Yoder was represented in Seattle by Howard House.He opens at Frosh&Portmann in New York Oct. 7.
Yoder Front Loading collage, 2010, 11 x 8.5 inches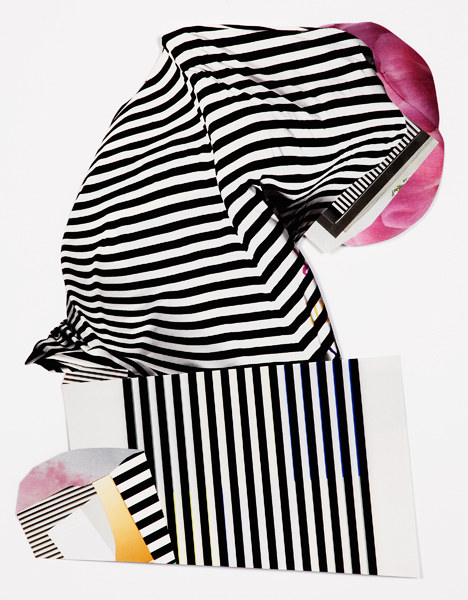 Yoder's motivation for opening his space is to offer more of the work he'd like to see in Seattle but doesn't, save for shows at Ambach & Rice and a few others, art that he thinks isn't quite as safe as what's usually on offer. Like Lundin, Yoder will not show his own work.
Yoder:
It is with great pleasure that I announce the opening of SEASON on Sunday Oct 17 from 2-5 pm.
Season will host two solo shows four times a year at 1222 NE Ravenna Blvd, Seattle Washington.

The inaugural show
– PARTY AND PARTY AND PARTY AND FUCK AND PARTY –
will feature watercolors by Natalie Häusler
and sculpture by Jesse Sugarmann. Häusler, born in Munich, Germany, resides in New York, New York. Sugarmann, born in Danbury Connecticut, resides in Eugene, Oregon.