In the go-go part of the 1980s, when the well-heeled were drinking champagne from glass slippers at the Mary Boone Gallery and Robert Hughes was wringing his hands at the corrupt excess of it all, saying, for instance, that young Soho collectors had the "discrimination of vacuum cleaners," back then, Doug and Mike Starn introduced the pathos of the beat-up photograph.
Starn Twins Macabre Still Life, 1983 (Image via)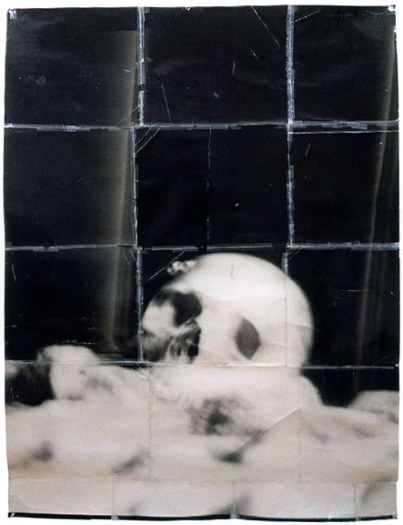 Nearly 30 years later, Sean McFarland's version of the seen-better-days photograph is far more modest, as befits his subject. Formerly known as the Golden State, California appears to have lost its luster.