In the early '60s, kids who sniffed the ink on mimeograph paper switched to glue. While it still meant stuck-on-you, it acquired a penumbra of the outcast otherworldly. Titled Nascent, Gerri Sayler's transparent, kinky, hot-glue strands hang in the air in Suyama Space like cloud tendrils. They are neither metaphors for sexual attraction nor reminders of the functional, but there is a hint of lives wasted. If they were ribbons, they'd be the kind purchased straight that bounce back curly when run along a knife's edge. That, or unraveling lace.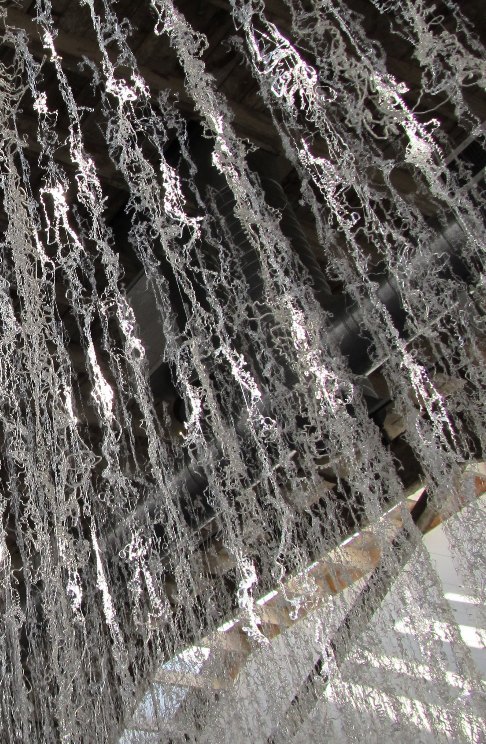 More than 2,000 strands make an overhead cove in the gallery space. Each one is a vertical drawing, a dissolute calligraphy lost in the chorus of its fellows.
Diaphanous membranes are having their moment. It would be nice to see a range of them in one place, including, for example:
Lead Pencil 6 Columns, 2006 Government grey nylon 12 x 18 x 1 feet Edition of 3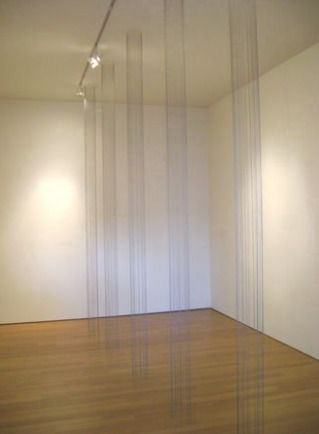 Victoria Haven DOUBLE OR NOTHING (white variant), 2008
Cut steel with white powder coating and fasteners
27 x 25 x 1.75 inches
Variable edition of 6 (2 variants in each of 3 finishes)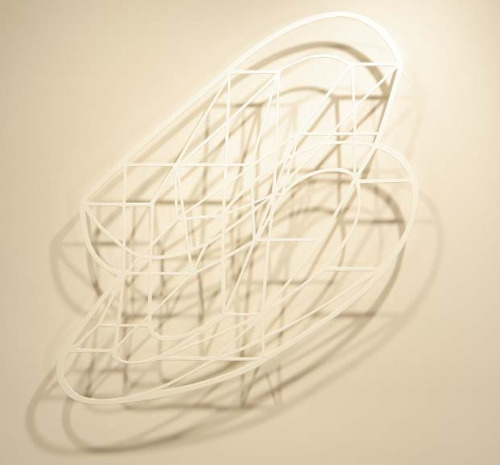 Teresita Fernandez



Deborah Ascheim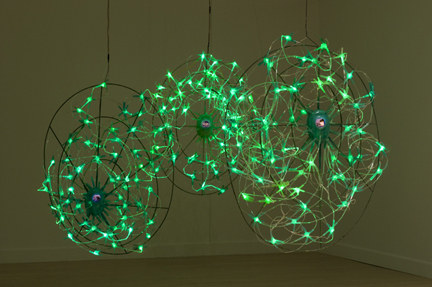 Yuriko Yamaguchi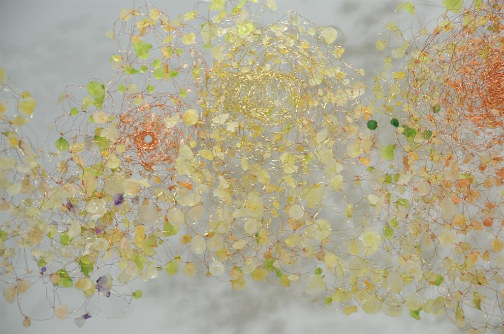 Caroline Lathan-Stiefel
Beth Sellars would be an excellent choice to curate it. Of the 8 artists shown above, she has featured five at Suyama Space.
Gerri Sayler at Suyama through Dec. 17.