For 60 years, painting has been stomped, stabbed, stepped on; set on fire, bound in ropes and hung on a clothesline like wet laundry. When it comes to doing violence to the medium, the thrill is gone. (See my Modern Painters review of the Seattle Art Museum's Target Practice: Painting Under Attack, 1949-78.) Damaging paintings is now just one more way to make them. Like the iconography of the Catholic Church in Africa and South America, painting expands to include its opponents.
Case in point, Margie Livingston. Ordinarily, she paints in oils from models she constructs to explore the relationship between three-dimensions and their translation onto canvas. Her end results tend to look like forests fractured by colored light.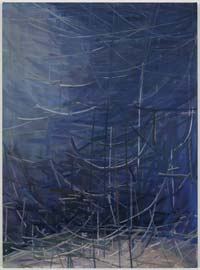 Her exhibit at the Greg Kucera Gallery include forms that reverse that process. She's now using paint to construct objects. They're paint as objects, either on the wall or rolled and folded onto shelves or draped in shreds from the ceiling.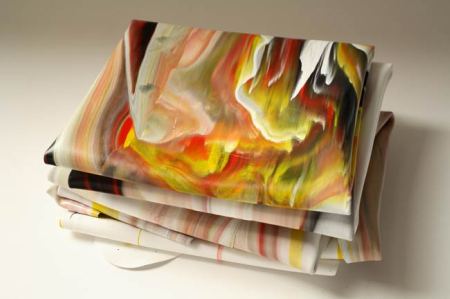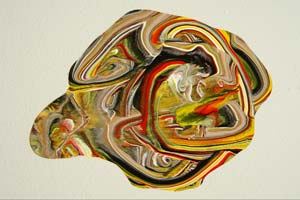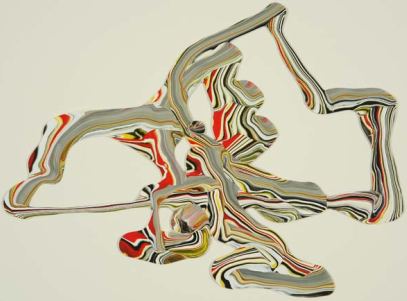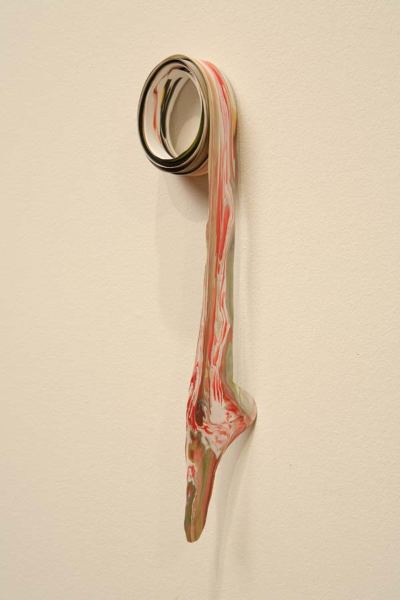 Lynda Benglis preceded her, and so did Charles Ray. Livingston's Paint Line brings to mind Ray's Ink Line from 1987. She is in their debt but not their shadow. Her interactions with paint map her thinking about her endlessly flexible medium. She uses it to dissect her representations, to pool her resources and to chart a lyrical course through light, space, form and time.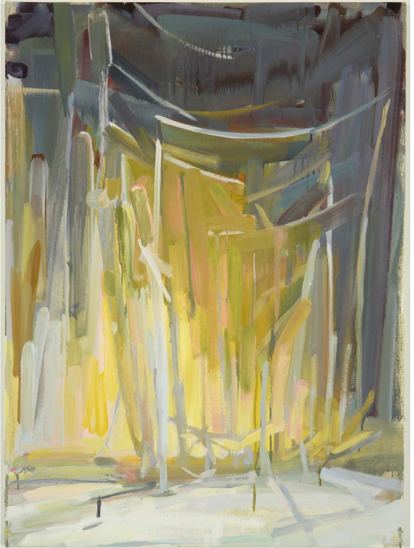 At Greg Kucera through Dec. 24.