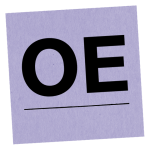 Join me on May 16-18 and hundreds others at the most important gathering in years.  Open Engagement Conference at the Queens Museum in NYC.  Personally, I will be looking for emerging methods to survive economically and artistically as an artist dedicated to strengthening communities of people.  You will not find me at discussions about exhibiting/curating Socially Engaged Work or projects created with an art world focus, but these are important topics to keep some artists working.
TOPICS I LIKE:   Community Organizing 101, Civic Life & Socially Engaged Art, Life/Work of Teaching Artists, Artists in/as Institutions, Artist in Residence at Goodwill, Defiant Gardens for Fargo-Moorhead, Creating New Career Paths: Social Work and Social Practice, Dropping in/Out of Communities
PEOPLE I HOPE TO MEET:  Matthew Mazzotta, Paul Ramirez Jonas, Sara Reisman, Tattfoo Tan, Groundswell, Mary Miss, Naturally Occurring Cultural Districts New York, Edgar Arceneaux, Mierle Laderman Ukeles, Tom Finkelpearl
PROFESSIONALLY MANDATORY:  Writing for Socially Engaged Art
How do we write about art that may not look like art on first glance? Socially engaged and participatory projects are a major current in artistic practice today. Examples abound across New York: Tania Bruguera's Immigrant Movement International, Thomas Hirschhorn's Gramsci Monument, Suzanne Lacy's Between the Door and the Street, and the Bruce High Quality Foundation's free university are a few of the many recent socially engaged art projects to take place in the city. Meanwhile, art critics frequently remain conflicted about how to describe and assess these new projects, which are often designed for and with a specific community, and are durational, process-based, and lack any object as its final product.What are the stakes for writing about socially engaged art? Can these projects be assessed using the same rubric as traditional object-based art or must new languages be developed? What do those languages sound like and who is being addressed? This panel discussion looks at new directions in writing about socially engaged art from diverse perspectives.
PRESENTERS
Alberto Aguilar
Sol Aramendi
Edgar Arceneaux
Maximilian Auffhammer
Jennifer Armbrust
Marnie Badham
Barona
Chloë Bass
Crystal Baxley
Nina Bellisio
Bemis Center for Contemporary Arts
Robert Blackson
Brooklyn Hi Art Machine (Mildred Beltré and Oasa DuVerney)
Michael Birchall
Aliya Bonar
Kristin Fleischmann Brewer
Pete Brook
Jackie Brookner
Lisa Ciccarello
'City Artist-in-residence'
City of Ottawa
Barrie Cline
Cocina Abierta (Christina Sanchez, Cayetano Juarez and Oakland Bautista)
Jessica Cochran
Maureen Connor
Kari Conte
The Contemporary
Come As We Are
Taryn Cowart
Creative Migration
Laura Curry
Sonya Darrow
Alison Dean
Sandra de la Loza
Stephanie Diamond
Adeola Enigbokan
Emily Ensminger
Jay Erker
Wendy Ewald
Extremely Luminous Productions
Sarah Farahat
The Federation of Message Sayers (Dillon de Give and Matt Carlson)
Samantha Fein
Letitia Fernandez Ivins
Yael Filipovic
Matthew Finn
Kristelle Holliday
Tom Finkelpearl
Deborah Fisher
FLUSH/MEAD/COR/PAR (Francisco Karmelic, Jose Serrano-McClain, and Vito Acconci)
Matthew Friday
Ariel Gentalen
Green Map System
Lori Gordon
Dylan Gauthier
Zachary Gough
Alicia Grullon
Guernica
Guestwork (Erin Charpentier and Travis Neel)
Melinda Guillen
Claire Gustavson
Laura Hadden
Michelle Hagewood
Chelsea Haines
Pablo Helguera
Jon Henry
Szu-Han Ho
John Hulsey
Alana Hunt
Brett Hunter
Institute for New Feeling (IfNf)
Interference Archive (IA)
Ariana Jacob
Anna Lise Jensen
Megan Johnston
Sarah Keeling
Bernard Klevickas
Daniel Koff
Kevin Krapf
Joseph Krupczynski
Mierle Laderman Ukeles
Nicole Lattuca
Steve Leathers
Louder Than Words
Elyse Mallouk
Michael Mandiberg
Silvia Juliana Mantilla Ortiz
Betty Marín
Manuel Martagon
Marc Mayer
Matthew Mazzotta
James McAnally
Tim Miller
Mary Miss
Meta Local (Elizabeth Hamby and Hatuey Ramos-Fermín)
Mobile Print Power
Dr. Franco Montalto
John Muse
Laura Napier
The Newtown Creek Armada (Laura Chipley, Nathan Kensinger, and Sarah Nelson Wright)
NOCD-NY
OurGoods.org
Carmen Papalia
Piero Passacantando
Partnerships for Parks (PfP)
Sheetal Prajapati
'The Projects'
J. Morgan Puett
Paul Ramirez Jonas
Stefan Ransom
Prerana Reddy
Sara Reisman
Kerri-Lynn Reeves
REV- (Marisa Jahn )
/rive
Laura Sandow
Sandy Sampson
Abigail Satinsky
Jose Serrano-McClain
Colleen Sheehy
Craig Shillitto
Gregory Sholette
Helen Smith
The Socially Engaged Art Student Summit
Social Practices Art Network (Jules Rochielle and Carol A. Stakenas)
Amy Spiers
Ellen Staller
Mark Strandquist
David Strauss
SUMPTUARY
Sally Szwed
Tattfoo Tan
Joelle Te Paske
The Think Tank
Theatre of the Oppressed NYC
Erica Meryl Thomas
Nato Thompson
Nick Tobie
TRYST
Gemma-Rose Turnbull
The US Department of Arts and Culture
Maya Valladares
Patricia Vazquez
Diya Vij
Freddie Wills
Alexandra Winters
Jody Wood
Caroline Woolard
Wooloo
Jason Yoon
Marcus Young
Mirana Zuger
[contextly_auto_sidebar id="MPALProMpDrFdGoJL1RhLDEne7bzFt9j"]