In today's Wall Street Journal"Sightings" column, I write about the effect of the building of Lincoln Center on the Metropolitan Opera and the arts throughout America—and how its influence has left performing-arts groups in other cities less well-equipped to battle COVID. Here's an excerpt.
* * *
The Met's underlying problem is the 3,800-seat Metropolitan Opera House, which is too big for any good purpose, artistic or otherwise, and whose size will make it impossible for the company to scale down its future operations to allow for the shrinking of its aging, COVID-averse audience. But, then, all of Lincoln Center's auditoriums (save for Lincoln Center Theater's Vivian Beaumont and Mitzi E. Newhouse Theaters) are too big to be used with any kind of artistic flexibility and have long posed similar problems to the organizations that perform in them—problems that COVID has intensified.
How did this happen? Blame Robert Moses.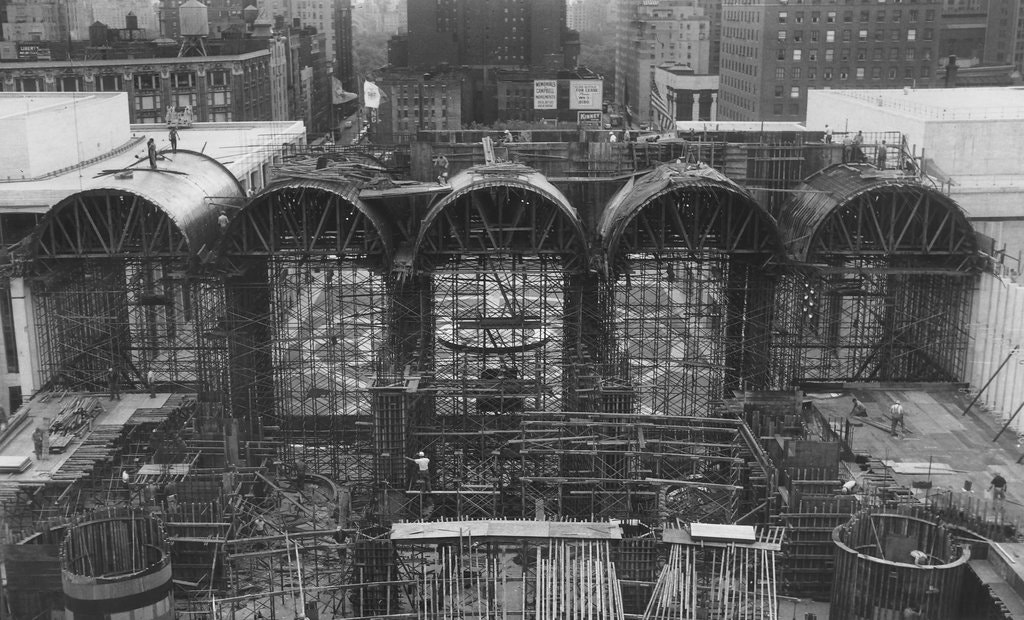 Fifty-four years after the Met tore down its midtown home and moved to Lincoln Center, it is easy to forget that America's first and biggest multi-purpose performing arts center was built by Moses not merely to prove to the world that New York was a major player on the international arts scene, but also to employ the fine arts as an engine of urban renewal of the Upper West Side. It succeeded on both counts. Lincoln Center was in those far-off days the "home" of George Balanchine, Leonard Bernstein, Leontyne Price and Beverly Sills, an irresistible draw for arts lovers of all kinds. To put these giants on the same campus was bound to make Lincoln Center a magnet for audiences.
The success of Lincoln Center would inspire the building of similar urban performing-arts centers all over America, among them (to cite only a few examples) Atlanta's Cobb Energy Performing Arts Centre, Miami's Adrienne Arsht Center, Dallas' AT&T Performing Arts Center and Washington's Kennedy Center. Alas, the powers-that-be responsible for their creation could not have foreseen the myriad socio-economic changes that would cause their audiences to move to the suburbs—much less changing demographics and the explosive emergence of convenient Web-based home-entertainment options that have undercut all performing-arts groups. Moreover, many of them do not house fully professional performing-arts ensembles of any kind, much less top-tier groups….
* * *
Read the whole thing
here
.