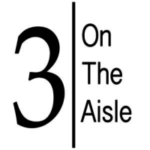 A new episode of Three on the Aisle, the podcast in which Peter Marks, Elisabeth Vincentelli, and I talk about theater in America, is now available on line for listening or downloading.
Here's American Theatre's "official" summary of the proceedings:
This week, the critics discuss the steep and rocky road back to normalcy that theaters of all sizes are facing. They also reflect on the late Justice Ruth Bader Ginsburg and her love and support of the arts, and answer listener questions about writing plays later in life and audience laughter (specifically, the iconic laugh of Mr. Teachout). Their picks this week include a recorded 50's broadcast of The Caine Mutiny featuring actor Lloyd Nolan, Eisa Davis's Bulrusher, and Richard Nelson's Incidental Moments of the Day, the latest in the Apple Family series of plays….
To listen to or download this episode, read more about it, or subscribe to
Three on the Aisle
, go
here
.
In case you've missed any previous episodes, you'll find them all here.