A few days after my beloved Hilary received her double-lung transplant, I published an open letter in The Wall Street Journal addressed to the family of the anonymous organ donor, now deceased, whose lungs she used to breathe during the last month of her life. It was widely read at the time, but because it was behind the Journal's paywall, most people couldn't read the whole thing.
Now that the rights have reverted to me, I'd like to post the complete text of my letter as a memorial to Hilary. Please feel free to pass it on.
* * *
Dear unknown friends—if I may call you that:
My beloved Mrs. T (that's her nickname) has been in the intensive-care unit of New York-Presbyterian Hospital since December. She got a call there last Saturday night from one of the hospital's transplant coordinators.
"We think we have a pair of lungs for you."
We'd dreamed for years of hearing those words.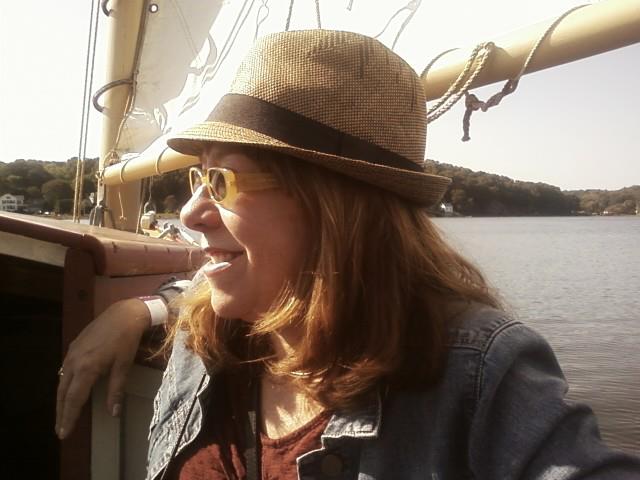 Mrs. T was diagnosed in 2005 with pulmonary hypertension, a terminal disease of the lungs and heart for which there is no cure, only palliative treatments whose effectiveness decreases over time. The only "cure" is a double lung transplant—and both lungs must come from the same person.
We entered New York-Presbyterian's lung-transplant program a decade ago. (I say "we" because you must have a full-time caregiver, a spouse or partner or committed friend, to be accepted into the program.) We've been waiting ever since for her to receive a life-saving transplant. But the demand for donor organs in the U.S., and especially in New York, is far greater than the limited supply. Every 15 hours, a New Yorker dies while waiting for a transplant.
Mrs. T was told a year ago that she was now sick enough to expect "donor offers." The two of us refer to such an offer, which can come via cellphone at any time of the day or night, as "the Big Call." Unfortunately, Mrs. T is short and has A-positive blood, making it harder to find sero-compatible lungs that fit her chest cavity. So even though she's been near the top of the transplant waiting list for months, we'd received only three Big Calls, two in September and another in February. All were "dry runs," meaning that the lungs proved to be unsuitable for transplant.
When Mrs. T went into the hospital in December, we were warned that she probably wouldn't come out alive unless she received a transplant. "I don't think I'm going to make it," she told me last week. "I'm going to die right here in this bed, waiting for lungs." I did what I could to reassure her, but I knew she might be right. Yet mere days later, I was running down a hospital corridor behind her gurney, promising that I'd see her "on the other side." And I did: At the end of a grueling 20-hour operation, her chest contained two new lungs.
That's where you came in. You gave her a priceless gift—the gift of life.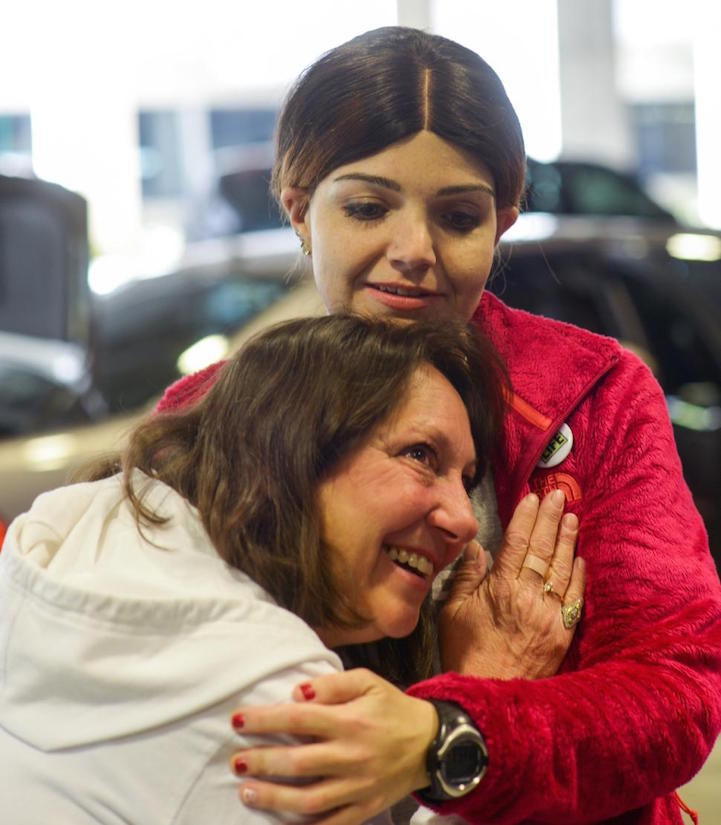 I don't know who you are, or who your late child or spouse or partner was. Under Federal law, the identities of organ donors and recipients are kept anonymous. After Mrs. T recovers, however, she'll be allowed to write a letter of thanks that will be forwarded to you. It's up to you to decide whether to reply, and to identify yourself if you like. Some families do, others don't. I once saw a photo of a mother listening to her dead son's heart beating inside the chest of a young woman whose life was saved when the mother decided to donate her son's organs. I'll always remember the ecstatic expressions on the faces of those two women.
Whatever your decision, I want you to know that I was thinking of you as I waited to find out whether Mrs. T would survive her surgery. For us, our family and our friends, the news that she had finally found a donor was cause for rejoicing—but I also knew that somewhere in the New York area, another family was mourning the loss of a loved one.
Such is the tragic truth of double-lung and heart transplants: Someone must die to save a stranger's life.
So I thought about you—and wept.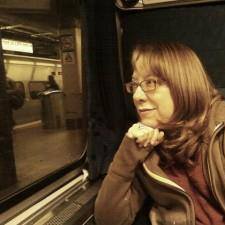 Because your child or partner or spouse unselfishly chose to be an organ donor, and because you chose to honor his or her wishes, Mrs. T is alive today. If all goes well, she'll be able to do things she hasn't done for as long as we can recall. She'll swim in the ocean again, and walk up a flight of stairs without gasping for breath after each step. Her life expectancy will be measured not in months or hours, but years.
But we know you weren't that lucky, and so our hearts went out to you in your time of heartbreak. "Somewhere out there, the family of Mrs. T's donor is grieving tonight," I wrote last Sunday. "What can I possibly tell them? We are grateful beyond belief for the gift they have given us. We promise to use it well—and with love."
Even if we don't learn your names or find out anything about the generous person whose untimely death gave Mrs. T a second chance, I make this vow: Neither of us will ever forget you.
May your lives be a blessing to others, as they were—and are—to us.
* * *
To learn more about Hilary's rare illness, go here.
To find out how to become an organ donor, go here.
To donate to the Pulmonary Hypertension Association, go here.