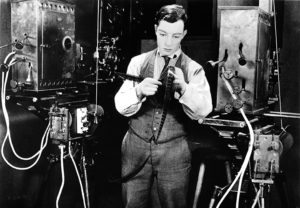 I often have occasion to remark that I have the best job in the world. One of the reasons why I believe this to be so is self-evident: The Wall Street Journal pays me to go see plays each week and write about them, which is my idea of a terrific way to earn a living. I doubt I'd feel the same way if I were the Journal's film critic, since I don't think there are enough first-rate new movies coming out to make it worth my while to watch and write about one every week. That's why I stopped reviewing film back in 2005, and nothing since then has changed my mind.
Live theater is different, if only because covering revivals is a major part of every drama critic's job. I enjoy writing about new plays, but I find it no less satisfying to return to old ones. I've reviewed King Lear fourteen times in the past fifteen years, and I feel sure that it will be easy for me to think of new things to say about Shakespeare's most profound tragedy when Glenda Jackson brings it to Broadway next spring.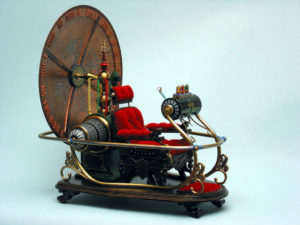 I have yet another reason for loving my job, though, one that might just be of even greater importance, which is that it forces me to engage each week with a brand-new set of experiences. Now that I'm sixty-two, I find myself spending more and more time thinking about the past. That's natural enough: having led a mostly happy and fulfilling life, it stands to reason that I should find it pleasurable to recall its highlights, just as it pleases me to reflect on the art and artists of the past. But to live wholly in the past is to cease to live, for life can only be lived in the present—and that's where the Journal comes in.
On Friday I'll be reviewing two Broadway shows, one of them a new play and the other a new musical. No matter how relevant my past experience may be to passing judgment on those shows, the fact remains that I saw them both for the first time this week. Would I have rather stayed home and watched a couple of old movies instead? Maybe—but the Journal doesn't pay me to watch old movies, and precisely because it doesn't, I can count on spending a fair amount of time each week living in and thinking about the immediate moment. Even if the shows I see in any given week are lousy, seeing them is still beneficial to my mental and spiritual health: it keeps me fresh.
I also make a point of bringing young people with me to the theater, which is not only good for me but surprisingly easy, seeing as how all but a couple of my friends are quite a bit younger than I am. On Tuesday, for example, I saw King Kong with a woman who is considerably less than half my age. Not surprisingly, we see the world in very different ways, which is one of the reasons why I enjoy her company. I learn something new from her whenever we talk.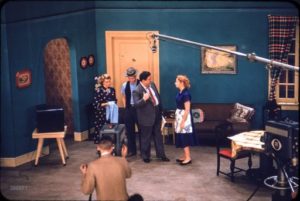 What put me in mind of all this was the response to my recent posting about Art Carney. I didn't expect it to draw a lot of traffic—Carney, who died fifteen years ago, isn't exactly a household name among people under the age of fifty—yet that posting, very much to my surprise, had received more than 2,500 hits as of this morning.
One of the people who visited this blog as a result of what I wrote about Carney sent me the following message via Twitter: "What an interesting, nostalgic site you have! Very testing for me because I'm old enough to remember & enjoy all over again." I confess to having had mixed feelings about her praise. While I'm always glad when something that I write gives pleasure, I really don't think of myself as a nostalgia merchant, even though much of what I write and post here is clearly redolent of my own nostalgia for the lost world of my youth.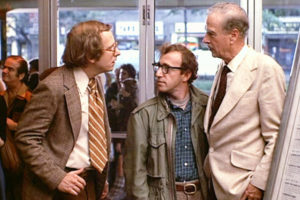 Here's something that I wrote back in 2003, very early in the life of this blog and, coincidentally, the same year that Carney died:
I want to mention again a remark made by Marshall McLuhan in 1966: "I am resolutely opposed to all innovation, all change, but I am determined to understand what's happening, because I don't choose just to sit and let the juggernaut roll over me." I'm not quite that much of a neophobe, but I think I know how McLuhan felt, and what he meant. Much of the time, I wish the world could be exactly the way it was when I was young. Alas, it can't even be the way it was this morning. I suppose the day will come when I decide to give up on the present and live in the past. Until then, I, too, am determined to understand what's happening—and maybe even try to help shape it.
I feel the same way fifteen years later: I despise many things about the world today, but I'm not even close to ready to pull the plug on it and start thinking exclusively about the good old days. Be it long or short, what's left of my life still lies ahead of me, waiting to be experienced. It's my plan to continue doing so—and no, I don't need reminding that if you want to hear God laugh, make a plan! Indeed, I gladly invite Him to chortle at my determination to put one foot in front of the other for as long as I'm able. I may well fall on my face in the process, but if I do, at least I'll fall forward.
* * *
A scene from Defending Your Life, written and directed by Albert Brooks and featuring Brooks and Meryl Streep:
A scene from Annie Hall, written and directed by Woody Allen and featuring Allen, Diane Keaton, and Marshall McLuhan:
Sonny Rollins plays Charlie Parker's "Now's the Time" in 1964, accompanied by Herbie Hancock, Ron Carter, and Roy McCurdy: