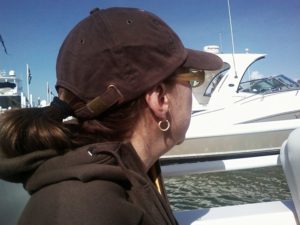 If you're keeping up with Mrs. T's recent medical travails, you'll want to know that she was transferred on Saturday night from the intensive-care unit of New York-Presbyterian Hospital to the cardiology floor. Her immediate problem is that the blood transfusions she received last week in Cape May as a result of her unexpected gastrointestinal bleeding have weakened her heart muscle. This puts her at risk of right-ventricle failure—a common development for those suffering, as does Mrs. T, from pulmonary hypertension. That's why she was in the ICU, where her condition could be monitored around the clock.
The good news is that while Mrs. T isn't anywhere close to being out of the woods, she does appear to be on the mend, albeit slowly. To be sure, she's still in great need of a double lung transplant, but the doctors at New York-Presbyterian hope to stabilize her condition to the point that she can wait for the Big Call at home (our upper Manhattan apartment is very close to the hospital). To that hopeful end, she's now being watched over by the hospital's cardiology team.
No visitors or calls yet—Mrs. T is still too frail to entertain guests. I've been passing on your messages of love and support, though, and they've done wonders for her spirits. Mine, too. As I said the other day, I can't tell you how much it means to know how much you care.
* * *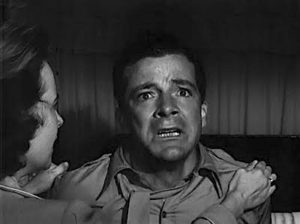 One more thing: don't call or text me unless you have an urgent reason to do so. I have to keep my cellphone going 24/7 in case I get an emergency call from the hospital, and I'm keeping unusually late hours these days so that I can sit up with Mrs. T, who is (like most people with pulmonary disease) an insomniac. Should you call me at ten a.m., it's way better than even money that you'll wake me up. If you need to get in touch with me, please do so via e-mail or through the social media.